Regular Election - October 05, 2021
Carlos Weimer
Candidate for Ketchikan Borough Assembly 2021
3 Year Term (2 Seats Open)
Received: September 23, 2021
Published: September 23, 2021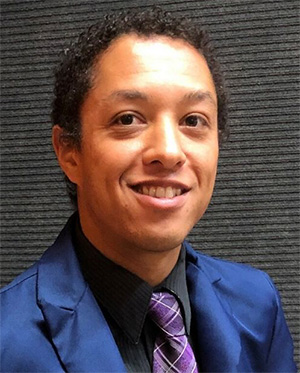 Carlos Weimer
Candidate for Ketchikan Borough Assembly 2021
Hi, my name is Carlos Weimer and let me introduce myself as a super-active and self-motivated individual who is willing to serve at the pleasure of the community. I am running for the Assembly because I believe I have qualities that could make me a good fit for our community. I am persistent, creative, and have vision. When I was younger my grandfather would ask this question for years every night at the dinner table: "So, Carlos, what did you do for your country today?" By this my grandfather meant what had I done that day for my community or for others. I believe that by being on the assembly I will be able to do more for others. I am running because I want to be an active part of the solution process. I enjoy working with the public as much as I prefer to work independently and appreciate the intricacies of teamwork and strategic planning. I am a self-starter; I actively and persistently seek opportunities and appreciate a challenge.
Over the last several years I have been able to gain experience that would be useful as an assembly member. I have sat on governing boards for the running club, charter school, and a youth sports league where I served as board member, vice-president, and president, respectively. These opportunities have provided me with leadership, budgeting skills, as well as experience collaborating and leading within groups. I worked in our local schools in Special Education where patience and understanding are key elements. I have started projects of my own, including a sports league (Alaska Try-Sports LLC- "Experiment with Sports!") where I am the originator, facilitator, and coordinator of activities in our community for a variety of ages ranging from 10-55.
I think two of the larger issues at hand are the drug crisis and affordable housing. I believe the borough could have an impact on the local drug problem despite the lack of police power. The borough could help fund organizations specializing in treatment, prevention, detox, etc. The borough could also help seed or incentivize prevention-based programming in and out of schools. The borough could work with other entities (City, Saxman, non-profits, etc.) in a coordinated approach. Since 2011 I have coordinated activities for all ages, especially older teens and college-age adults, with the intent of creating an environment in our community to combat high-risk behavior. I have also, as part of the greater effort of one of our local wellness coalitions, trained many individuals, families, and entities in opioid rescue training. There is power in prevention, education, and collaboration. As for housing, I think our elderly are on the housing wait list for too long. I also see a need for more single-family and low-income construction. I think we could be utilizing unused borough lands along with developer incentives to get more affordable housing. In the assembly I will be able to share my enthusiasm, vision and love of our community and help to further advance Ketchikan's future. On my own, I will continue in my efforts in providing more opportunities for people to come together as a community.




Email letters of support for your candidate to editor@sitnews.us





Ketchikan Regular Election October 05, 2021 - Tuesday
Early & In-Person Absentee Voting Begins September 20, 2021
For over two decades, SitNews has provided a section at no cost for all candidates for the local Ketchikan Assembly, School Board, City Council, and Ketchikan Mayor
All candidates are encouraged to participate and provide your future constituents with your candidate's statement to included this required information:
1. Why you are running for office.
2. Experience and education.
3. Identify at least two significant issues and challenges facing our community and your ideas on how these issues could be addressed. (Please do not just say you will be open to public input. Be specific about the issues and challenges and your specific ideas to address.)
4. Photograph.
5. Email your information in text format and photos (jpg) to editor@sitnews.us
Additional comments are allowed.

Please email your candidate's information for publication by September 18, 2021. Candidate's information will be published as received and will not be edited by the SitNews' editor. (Posted: Sept. 11, 2021 - Invitations to Participate emailed to all candidates on September 11, 2021)
Contact the Editor
editor@sitnews.us
SitNews ©2021
Stories In The News
Ketchikan, Alaska

Articles & photographs that appear in SitNews are considered protected by copyright and may not be reprinted without written permission from and payment of any required fees to the proper freelance writers and subscription services.

E-mail your news & photos to editor@sitnews.us

Photographers choosing to submit photographs for publication to SitNews are in doing so granting their permission for publication and for archiving. SitNews does not sell photographs. All requests for purchasing a photograph will be emailed to the photographer.