Trevor Shaw
Candidate for the Ketchikan School Board
3 Year Term - 2 Seats Open

Filed August 25, 2016
Statement Received September 27, 2016
Published September 28, 2016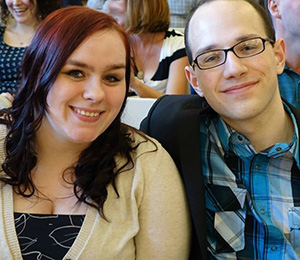 Re-elect Trevor Shaw
Candidate for the Ketchikan School Board
3 Year Term - 2 Seats Open
(SitNews) - Hello, my name is Trevor Shaw, and I have had the amazing opportunity of being able to serve the people of Ketchikan as a member of the School Board for the last three years. I have lived in Ketchikan since moving here in 2001 as a young child. In 2013, as an 18-year-old high school senior, I was honored to be elected by the people of the Ketchikan Gateway Borough to our local School Board. In 2014, I graduated from high school, receiving my diploma from the Ketchikan School District; I then started college at the University of Alaska Southeast – Ketchikan Campus. In 2015, I married the love of my life, Lisa Marie Shull, a born and raised Ketchikan girl. Now, in 2016, I hope to be able to continue passionately serving the community that I love so dearly.
After being elected to the School Board, I became the Co-Chair of the Assembly-School Board Liaison Committee. Soon thereafter, I founded the Student Safety Committee. Last year, I was appointed by Governor Bill Walker to serve on the Alaska Juvenile Justice Advisory Committee. I was also elected by my fellow School Board members to serve as the Clerk-Treasurer of the Board. Then, this year, I was incredibly humbled to be nominated to serve on the Board of Directors for the Association of Alaska School Boards.
I'm running for reelection to the School Board because I believe in Better Education and I am passionate about serving our community's student to the maximum extent possible. As a School District, it's not our job to change the students, but to give them the knowledge and resources necessary for achieving their life goals. As a School Board member, I have worked hard to create an educational environment that encourages the individual opportunities and growth for each student. As a member of the School Board, I have and will continue to fight for Ketchikan's students and their future after they leave our School District.
Throughout the State, educational leaders are trying to replicate the innovation and dynamics of our schools here in Ketchikan; they are constantly complementing our great efforts. Ketchikan is paving the way for a stronger K-12 educational system; one that truly has a complete emphasis on our amazing students and ensuring that they have a bright future.
This is the promise that I can make: That I will continue to provide passionate, energetic, and dedicated leadership for our School District. That I will continue to bring Sound Judgement, a Strong Vision, and Solid Values to the School Board. I would be greatly honored to have your support in this movement. Please vote to Re-Elect Trevor Shaw to the Ketchikan School Board on October 4, 2016.