Spencer S. Strassburg
Candidate for the Ketchikan City Council
3 Year Term - 2 Seats Open

Filed for Office: August 25, 2016
Statement Received September 29, 2016
Published September 29, 2016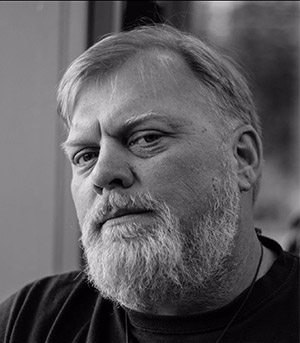 Spencer S. Strassburg
Candidate for the
Ketchikan City Council
3 Year Term - 2 Seats Open
(SitNews) - I moved here nearly 20 years ago. I have Raised 3 of my own children and 2 step-children in Ketchikan with my fiancé Julie Steiner. We were foster parents for almost a decade. I worked at Community Connections for 5 years primarily working with at-risk teenagers. Part of my time was also spent working in the developmental disabilities program.
My fiancé and I started Southeast Fence with a borrowed $600 and have made it into a thriving business. We then started a retail store called The Fox Hole/Alaskan Pipeline. We continue to grow this business and have successfully created 6 full-time jobs.
I believe I would be a good candidate for the City Council as I have strong business and leadership skills that I feel would be an asset to the council. My focus would be first on the needs of the local population- while increasing revenues from the tourism industry. I am very passionate and outspoken when it comes to issues pertaining to our community and will be a strong voice for the voter.
I don't have all the answers - but I know how to find them. I know how to seek out the sources and the people to provide the knowledge to get to the right answers.
I appreciate your support. Make sure you get out and vote.
Spencer Strassburg