David Landis
Candidate for Ketchikan Borough Mayor
3 Year Term - 1 Seat Open

Filed for Office: August 01, 2016
Statement Received September 28, 2016
Published September 28, 2016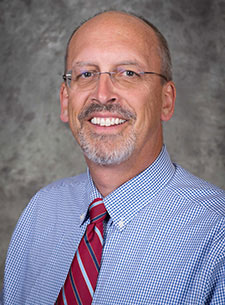 David Landis
Candidate for
Ketchikan Borough Mayor
3 Year Term - 1 Seat Open
(SitNews) - I am running for re-election for Mayor of the Ketchikan Gateway Borough.
This position is for a three-year term, following my last two years as your Mayor. I believe that I'm the right person to continue this job, and I am asking for your vote.
It's important for the Mayor to understand the job, which is largely to advocate for the borough throughout the community, the state, and on the federal level. There is a learning curve here. Understanding everything that the Borough does, along with the current local issues and working with the Assembly and other governments takes time and a unique skill set. Being effective also requires the Mayor to separate his or her personal opinion and make the right decision for all the people of the Borough. I have been effective doing this, and I'm prepared to continue.
Looking back on my stated goal for the past two years, I can attempt to measure my effectiveness. This is what I said then:
"In seeking the mayoral position of the Ketchikan Gateway Borough, I look forward to examining the concerns, ideas and plans of our citizens with an open mind. I know that our residents are as concerned with the progress of our community as I am.
As your Mayor, it will be my job to ensure the decisions of leadership are made only after listening to citizens, and carefully considering the effects that those decisions may have on those who live and work here. It is my belief that it is the duty of every citizen to get involved, stand up for what they believe and sacrifice their time by contributing to and serving their community. This is why I am running."
I believe that I've achieved this goal, and I plan to continue listening to and acting on your concerns for the next three years.
Thank you for your faith in me as the Mayor. I respectfully ask for your vote once again on October 4, 2016.
David Landis