Susan Pickrell
Candidate for the Ketchikan Borough Assembly
3 Year Term - 2 Seats Open

Filed for Office: August 24, 2016
Statement Received September 13, 2016
Published September 14, 2016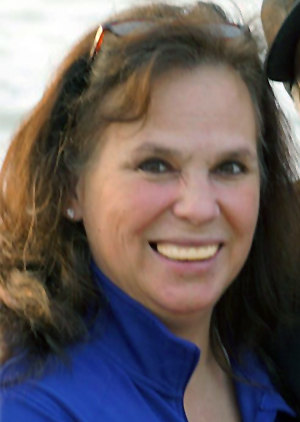 Susan Pickrell
Candidate for the
Ketchikan Borough Assembly
3 Year Term - 2 Seats Open
(SitNews) - I'm running for Borough Assembly because I am committed to this community and dedicated to progress. I have the experience serving in elected office in Ketchikan and believe that my ability to listen and work with others will be an asset at the borough assembly.
Proven Experience & Qualifications: I have served three times on the School Board (elected twice, appointed once) serving as Vice President and Board Member; Elected to serve on the Ketchikan Indian Community Tribal Council serving as Vice President and Council Member; I have served on 2 statewide commissions – Alaska Police Standards Council and Juvenile Justice Commissions.
Active in the local community: I have also served on numerous community boards/committees: Women in Safe Homes; Ketchikan Little League; Ketchikan High School Soccer Club; Chamber of Commerce; Rotary, Women in Safe Homes; Ketchikan Native Education Advisory Board; Salvation Army Advisory Board, Ketchikan Community Foundation, Ketchikan Charter School Parent Board. I like to spend time with my children and grandchildren, to go camping and walking.
Family is Important to Me: I am a lifelong resident of Ketchikan. My husband Randi and I raised our three children here in Ketchikan. We have ten grandchildren and six of those grandchildren are in local schools. I want my grandchildren to get a good education that will ensure they have the opportunity to attend university or vocational training. Their futures will be bright if they have the ability to get a job or start their own business here in Ketchikan. We need a diverse economy so there are opportunities for the people of Ketchikan to raise their families, and that will only happen if we have a diverse economy to sustain us through the hard times.
LOCAL ISSUES:
Funding Deficits: I believe that funding for the next two years will be the major issue we will be facing. Projections are that reimbursement from the State of Alaska will be nearly non-existent. I have several years of serving on elected boards that have been responsible for the oversite and approval of 25 million or more budgets and feel my experience will serve me well during the budgeting process.
Jobs/Unemployment: Local unemployment has doubled during winter months in years past due to the tourism and fishing industries which provides seasonal, temporary jobs. I believe that unemployment is on the rise. We must encourage year-round jobs through private industry and encourage the establishment of new businesses to help diversify our economy.
My Goals/Commitment: I promise that when votes involving spending come before me, I will remember that this is not my money to spend – that it belongs to those people who have paid their taxes expecting the Borough to provide services in a fiscally responsible manner. I will also remember that when times get tough, the same principles that apply in business and at home apply at the borough government– How much money will be have? Can we conserve costs? What are the services that are most important to the community?
Thank you for your consideration. I ask for your vote October 4th.
Susan Pickrell