Keith Smith
Candidate for the Ketchikan Borough Assembly
3 Year Term - 2 Seats Open

Filed for Office: August 15, 2016
Statement Received September 20, 2016
Published September 20, 2016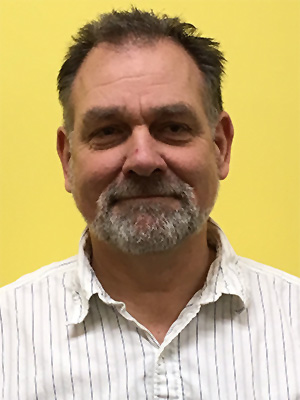 Keith Smith
Candidate for the
Ketchikan Borough Assembly
3 Year Term - 2 Seats Open
(SitNews) - I arrived in Ketchikan twenty years ago as a forestry contractor, I've worked in fisheries research. I've been a teacher, counselor, and farmer. I've worked for the Chamber if Commerce; I've worked for Ketchikan's arts organizations, and now I work at SAIL for Ketchikan's most vulnerable citizens, seniors and people with disabilities. My name is Keith Smith and I want to work for you as a member of the Ketchikan Borough Assembly.
Simply put, I believe that governments can be smart—they usually aren't, but they can be. By respecting planning and making thoughtful decisions, we can affect economic development, make our services more efficient, and make our community more prosperous. I believe that governments don't always need to pour money into problems; sometimes we can do a better job by motivating solutions with the right incentives. I believe that improving our quality of life is an indispensible arm of economic development.

Education:
Yes, funding education is the single most important function of the Borough. Our school district has precious cargo, and we want it to deliver our children to adulthood safely and prepared for success. The question is, how can we help them the most, while not overburdening the taxpayer? By improving communication between Borough and School District and working harder together, instead of against each other, I would like to both increase the quality of education and save money for the Borough. The district can better explain and justify why funds are needed and how they will be spent, but the problem isn't with individuals; the district's program-based budget process muffles meaningful discussion between the School District and the Assembly, and inhibits efficiency and innovation. Also, the Borough can do a lot better job at being a good listener.
Taxes:
You cannot avoid death or taxes, but we must be diligent in getting rid of waste, duplication, and unnecessary expenses. I believe that our entire tax/exemption structure should be constructively reviewed. We need to be sure that exemptions are generating value in the incentives they create, or if not, at least protecting our most vulnerable citizens. Each conversation should begin by asking, "are we providing the services the public has asked for?" If we are sure we are on the right track, then we must find the most cost effective way to deliver those services. Because of the state's hard times, we will be hit by unanticipated expenses and burdens. It really hurts when the state creates a mandate and we have to pay for it, even if we don't like it. We must stay forcefully engaged in keeping the state government on track.
Housing
Ketchikan has a serious housing issue. It doesn't affect most of us directly, but it has serious consequences on public health, on allowing our children to stay in Ketchikan, and on keeping and maintaining good employees. The stories about new people moving to town, loving Ketchikan, and leaving for lack of housing are countless. Some municipalities have found creative ways to alleviate this problem. I believe we should be looking hard for solutions to solve this problem, which indirectly affects us all.

Gravina Access and Development
What originally drove the bridge project was that Gravina access and development was a community priority. Why abandon that now? The remaining bridge monies are now being committed. The value of upgrading and securing redundancies for our airport ferry system is simple enough: if some link in the Ferry service breaks down, we have no access to airlines, to emergency medi vacs, we could not get heavy equipment and supplies to the Gravina properties, and it certainly would stop any commercial activities or development on Gravina. We also need to provide safe and convenient access to the airport for people of all abilities. Finally, we should investigate the possibility of establishing a tax structure to create incentives for owners to either develop the land on Gravina or sell it to someone who will.
Home Rule Charter.
I'm not hearing from the community that we really need a charter, but now that the Assembly has gotten the ball rolling, we need to be sure that any one viewpoint doesn't dominate the process. Apparently, the charter would answer whether the Borough should support social service agencies with funding. I agree that we need to discuss the role Borough government should play in addressing our most serious social issues--not the least of which is poverty--but is a charter commission the best venue for that discussion? Would we really want to prevent ourselves from ever addressing these issues? Whom should we expect to address them in our stead? We live all together on this island, and the poverties of some will always affect the prosperity of the whole. The best social service programs are cost-saving measures.