Judith L. McQuerry
Candidate for the Ketchikan Borough Assembly
3 Year Term - 2 Seats Open

Filed for Office: August 25, 2016
Statement Received September 08, 2016
Published September 08, 2016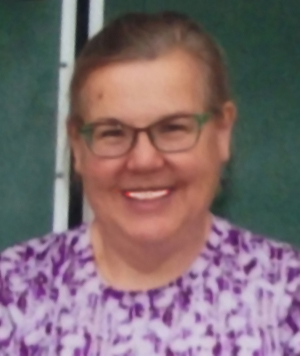 Judith L. McQuerry
Candidate for the
Ketchikan Borough Assembly
3 Year Term - 2 Seats Open
(SitNews) - I moved to Ketchikan 37 years ago, from Portland, OR and I love this place! I met and married Greg Anglin who worked for the Ketchikan Pulp Company. We built a house on D-Loop road, had one daughter and adopted our son from the Philippines. Both our children went to Ketchikan public schools. After Greg passed away in 1992 I continued to live, work and raise my kids in Ketchikan. My belief in Ketchikan as a caring community and a great place to raise a family was true! I happily married Sam McQuerry in Ketchikan in 2007.
I worked for the Ketchikan Public Library for 32 years I began as Children's Librarian and retired in 2011 as Library Director, after securing the funding for the new library building.
Since then I've been enjoying volunteering in many activities around town. I cook once a month at the Salvation Army Soup Kitchen, volunteer at Ketchikan Head Start, serve on the Board of Trustees at Ketchikan Yacht Club, Chair the Tongass Federal Credit Union Supervisory Committee, sing on the Holy Name Church choir, serve on the board of the Friends of the Library, volunteer and serve on the board of Love in Action. My hobbies are reading (of course), knitting, baking, boating, traveling and walking our dog, Ginger.
Ketchikan is a strong and vibrant community and is in good shape to move forward into the future. But we face challenges in the coming years some due to the financial crisis in state government.
An immediate challenge is selecting a new Borough Manager. The Borough Manager runs the day-to-day operations of Borough Government. He or she will set the tone, hire and fire the staff, and very importantly provide information to the Assembly so it can make sensible choices in policy. Attracting a capable and experienced new Manager is going to be one of the most important actions in the next year. We want our new Manager to believe in Ketchikan's future as a growing community.

We must make sure we react smartly to the state budget problems. Especially funding for our school district. Our school district is vital to keeping Ketchikan an attractive community for families and young people. We are fortunate to have a branch of the university system in Ketchikan, which is also dependent upon state funds. Our citizens now have access to both academic and vocational higher education.
Our unions have strong apprenticeship programs. Our shipyard is committed to hiring locally whenever possible. Our two local grocery stores have invested in wonderful remodel projects. All these things show Ketchikan is strong and has good growth potential. We need to stay a vibrant and strong community, one that our children and newcomers will find attractive and be able to make a good life for themselves and their families.
A perception that I will work to change is that the Borough Assembly only cares about the people who live outside the boundaries of the City of Ketchikan and City Saxman. The Borough Government works for all of us, and people ought to be confident of that fact. The Borough has governmental powers the Cities do not and likewise, the Cities have powers the Borough does not. Our governments should be working together and complimenting each other's efforts. I will work hard to ensure the Borough works cooperatively and in partnership with the cities of Ketchikan and Saxman.
I believe in Ketchikan. I believe in our ability to meet challenges in the future. I believe in our bright future. I intend to promote the well being of the entire Borough. I respectfully ask for your vote on October 4th.