David Timmerman
Candidate for the Ketchikan Borough Assembly
3 Year Term - 2 Seats Open

Filed for Office: August 25, 2016
Statement Received September 22, 2016
Published September 22, 2016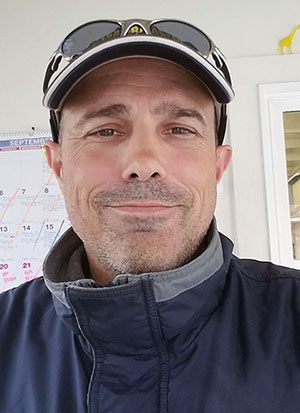 David Timmerman
Candidate for the
Ketchikan Borough Assembly
3 Year Term - 2 Seats Open
(SitNews) - Hello Ketchikan Gateway Borough residents…
My name is David (Dave) Timmerman and I am running for Borough Assembly.
I was born in California, and in 1975 my family made the trek to Anchorage Alaska to work in the oil industry. I was raised there, and when they made the move to Arkansas to retire, I followed. I was 17 at the time and caught up in many of the negative issues that many kids experience when growing up. Peer pressure, bullying, drugs….and eventually dropping out of high school is just part of my story. I felt that a move South was a chance to start over. What I ended up realizing is that Alaska is in my blood. So When my brother (who was managing a local cold storage) said he could help me find a job in the fishing industry…. I jumped at the opportunity.
I worked in the cold storage for a short time, and was fortunate to land a job on a boat. For many years I worked almost every fishery in Southeast Alaska and also as far north as St. Paul. Over the course of my early years in Ketchikan I also worked as a flower delivery guy, shipping manager at a local grocery store, sold pull tabs, Waldenbooks, and even owned a game shop that catered mostly to kids. Finally…after years of many different jobs I was hired by the City of Ketchikan, and have worked for them the last 16 years. I am currently the Harbormaster/Port Operations Manager for the City. I absolutely love my job.
Over the course of my 25+ years in Ketchikan I have been blessed with 19 years of marriage to a wonderful woman who has given me 4 beautiful children….3 boys ages 20, 18 and 3…and a daughter who is 14. My wife is Haida, and therefore so are my children. This has provided me the opportunity to be a part of the wonderful Native Alaskan cultures that thrive here in Southeast. As my children have grown I have coached many sports that they have been involved in….baseball, soccer, basketball and others…including coaching Schoenbar sports. Having a family and being able to interact with all the various kids made me look around at what else I could do to maybe help out the community. As a high school dropout that had become successful via the hard road, I felt I could do some good on School Board.
I have served on the board for 7 years. During that time I have fought hard to make sure the kids in Ketchikan get their fair shake. I served as chair of the Indian Policy and Procedure Committee and sat on the Borough's Marijuana committee as the School Board rep. I have fought hard for transparent school funding, and been toe to toe with the Assembly on many issues. I have been on the board long enough to see a new funding model put in place by the Assembly this year, that helped get rid of piles of non-transparent funding mechanisms put forth by the current Borough Manager and past Assemblies. I feel my time has come to step up to the Assembly table and broaden my efforts for the community
So what to I stand for. Well…those that know me….will say I am brutally honest. I plan on staying that way. I want to make sure that the Borough budget is more than transparent, and that the public is aware of how and why things are done. I want to help ensure that the next Borough manager is a good fit to work well and cooperatively with local and state governments (I do not believe the current manager does this). The state faces dire economic decisions and it is going to take many level heads to make sure Ketchikan weathers the incoming and ongoing economic storm. I believe in capitalism, and private business. I have worked with non-profits in the past and served a 4 year stint as president of our local Little League. I approach things logically….but with passion. If I feel something is wrong….I put myself to task to help find solutions.
I promise that if I am elected to Assembly, that I will bring the same level of logic and passion to that body as I have to the School Board.
A couple of things in closing: remember that everyone on the island can vote for Assembly….yes…even if you live in the city…..and even if you don't vote for me…vote for someone! Be part of the process! Be part of the solution!
Thanks…..Dave