John Harrington
Candidate for Ketchikan School Board 2011

3-year term - Two Seats Open
Published: September 29, 2011
Received: September 29, 2011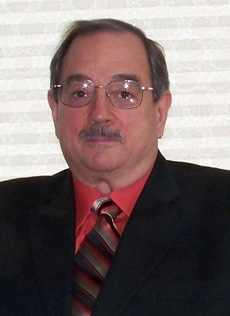 John Harrington
Candidate for Ketchikan School Board
I have enjoyed serving on the Borough Assembly these last six years. The political offices in our community have a habit of keeping life interesting (in a Chinese curse sort of way). With term limits I must step down from the Assembly, so over the last three months, several folks have approached me and asked me to run for the School Board. So after several discussions with friends and family, I finally decided to seek another term on the School Board.
General Background:
I moved to Ketchikan in 1985 with my wife Louise and my two children Kymberly and Lucas. We had planned to live here for a year so my wife could be with her parents, George and Inga Brinck, for a while. Well one year turned into many; and my wife and I are still here.
Political issues:
In my terms of service on boards and committees the one thing I have found is that the issues keep changing in priority. Whatever the primary issue is today, it will not be the same next month. But in education, several issues seem to always be present: educational issues such as dropout rate, the quality of education, the appropriate use of funds, the adequacy of funding, the meeting of federal and state requirements etc. In addition there always seems to be a problem of communication between the Borough Assembly and the School Board.
On the last issue, over the last two years there have been some real communication disconnects between the assembly and the school board. It was because of this issue that I first decided to run for the board. I have some measure of expertise. I have served two full terms on both bodies, and I believe I can assist in improving the dialogue.
On the educational issues, many of them are identical to the issues we faced years ago, so I have again some measure of experience, and hope to bring a more focused effort on solving them.
I believe that the best decisions come at the culmination of a thorough public process of examining the issue and debating possible solutions and implementing and evaluating the best choice. I will continue to follow my belief.
As chair of the Borough's economic development committee; I have worked to promote a variety of economic development initiatives. We worked to improve the economy of Ketchikan in various areas—in mariculture, the arts, the visitor industry, maritime, general commercial, commercial fishing, etc. Because one of the assets that will draw industry to community is a quality educational system, it made sense to me to continue my work in economic development by focusing on the educational system.
Specific Background information:
Education:
B.A. from Western Washington University.
Graduate work in theology, education and educational psychology.
M.Ed in School Administration from Seattle University.
Work Experience:
Seattle Public Schools—Teacher, Consultant, Administrator.
Granite Falls School District—Teacher, Director of Special Education
Ketchikan Adult Education Program—Coordinator of Adult Education (Teaching ESL, Literacy, G.E.D. preparation and life skills.)
In addition I have owned a small hotel, was a real estate agent, and own and manage rental property.
Political Experience:
Elected to the School Board in 1988, and 1991; and was also appointed to two short terms.
Served 4 years as Chair of the North Tongass Service Area Board.
Elected to the Charter Commission and served two years.
Elected to the Borough Assembly in 2005 and 2008
Governor Parnell appointed me to the Local Boundary Commission in 2009 and again in 2011.
SitNews 2011
Stories In The News
Ketchikan, Alaska