Sam Bergeron
Candidate for Ketchikan City Council 2011

3-year term - Three Seats Open
Published: September 09, 2011
Received: September 08, 2011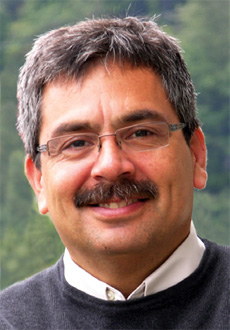 Proven Leadership
I ask for your support on Oct. 4.
Please get in touch if you have questions or comments.
samuelbergeron@gci.net
BUSINESS RECORD
• Commercial fisherman
• General contractor and property developer
• Construction superintendent
• Weatherization specialist
ELECTIVE RECORD
• Elected to Ketchikan City Council
• Elected to Ketchikan Gateway Borough Assembly
• Elected to K.I.C. Tribal Council
• Elected as K.I.C. Tribal Council president
APPOINTED POSITIONS
• Ketchikan Gateway Borough Planning Commission
• Ketchikan Public Utilities Advisory Board
• Planning Liaison & Economic Development Advisory Committee
CITY COUNCIL:
I don't see the city as 'government.' I see it as a service business with some responsibilities to customers and owners. And that's how we ought to manage it.

Our city is in pretty good shape overall. We're lucky that we don't have to make the hard choices some towns are making. We just need to make smart choices.
CITY COUNCIL
I HAVE ACTUAL EXPERIENCE IN REDUCING THE COSTS OF LOCAL GOVERNMENT.

• Apply business experience and business
principles. Find efficiencies. Economize.

• Preserve jobs, but make sure the administration runs a tight operation from top to bottom.

• Hold the line on taxes, user fees and utility rates. Our ability to pay is stretched to the limit.
WE NEED POLICY INITIATIVES TO GIVE TAXPAYERS AND 'CUSTOMERS' BREAKS THEY NEED RIGHT NOW.
• Remove or reduce sales taxes on food and home-heating fuels—oil, propane, pellets. They hit everyone, but they hit some folks harder.
• Use the city's cash reserves to soften a hard period. We carry over cash in tens of millions. Is it fair for the city to over-budget, under-spend and bank the surplus and interest?
IT'S RED-LIGHT TIME FOR CAPITAL PROJECTS.
• If it's not a street, a pipe or hydro power, it can wait. We're in debt up to our ears with old and new projects. We need to live and spend within our means.
WE CAN HAVE A GREAT CITY THAT WE CAN STILL AFFORD TO LIVE IN.
• I'm a lifelong Ketchikan resident and I'm staying. This is a good, vibrant community. My family and I are committed to it. I want to work with council members, fellow local governments and everyone who lives here to keep us on track.
SitNews 2011
Stories In The News
Ketchikan, Alaska