Robert "Gus" Gustafson
Candidate for Ketchikan Borough Assembly 2006
Three-Year Term
Published:
September 23, 2006
Saturday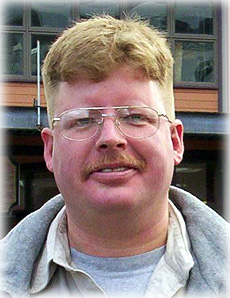 Contact Info
Robert Gustafson
Ph: 907-247-8857
E-mail: gusgus@kpunet.net
RR 2 Box 33
Ketchikan, Alaska 99901
As a community member of Ketchikan Gateway Borough I have come to respect and love our way of life that is lived here in Southeast Alaska. I have worked in many industries right here in Ketchikan to include Tourism, Commercial Fishing, Sport Fishing, Hotel/Bar and Restaurants, Local Government (both elected and employed) and have a limited experience in logging/timber.
In 1994 while enlisted in the U.S. Coast Guard I made the choice to come to Ketchikan and found that I loved Ketchikan so much I got out of the military with an Honorable Discharge and stayed.
I have for a number of years sat by and watched the workings of our local Governments and have even been asked to participate by running for office. In 2005 I finally made that choice and ran for a seat in Saxman's local election. My 1st year with Saxman I was made a Legislative Liaison and lobbied for many projects not only of Saxman's but the Borough and City of Ketchikan as well.
I support a strong Education System and Funding of that system, the Electrical Intertie, White Cliff Center, and Veneer Mill (they need 50 million board feet of timber a year), a decent transportation system and Year Round Jobs!!!!
I believe in what the community wants and have never been afraid to ask and listen to what our great community has to say. I believe I have enough experience, fresh ideas and knowledge to best represent our community as a Borough Assembly Member.
Vote for Robert "Gus" Gustafson October 3rd
Background:
Attended Culinary Arts School Bangor, Maine 1987 to 1988
Served U.S. Coast Guard 1988 to 1996
American Legion Member Ketchikan Post

Born: Bangor, Maine June 24th, 1971
Children
Tiffany, David, Alicia and Shania

Employer
Cape Fox Corporation
SitNews
Stories In The News
Ketchikan, Alaska