George Tipton
Candidate for Ketchikan Borough Assembly 2006
Three-Year Term
Published:
September 19, 2006
Tuesday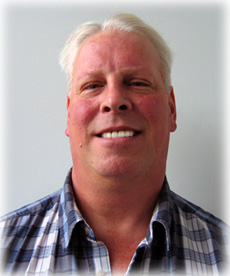 George H. Tipton
Phone (h) 225-6392
(w) 225 -9011 Fax 225-9420
Email ghtipton@kpunet.net
P.O. Box 5762
Ketchikan, Alaska 99901
As a past 2-term Assemblyman I have been involved in many things that have been for the betterment of the community. These include design & construction of the Rec Center, new & remodeled Elementary Schools, Weiss Fields and their improvements, New Airport Ferry, Mt. Point Water & Sewer, Borough Land sales, Shipyard Funding & Expansion, remodeled Airport Terminal, sale of Gateway Building to the Troopers, Ward Cove redevelopment and North Tongass Fire Department formation and subsequent buildings and equipment, to name a few.

I support a strong education system as proven by my involvement in the 3 elementary school projects and getting their bonding to the ballot in 1997. I also proved this by proposing a 1/2% sales tax increase to let the voters decide to help cover the School bonding and CIP's. While I overall support lower taxes, this increase was a necessity in order to provide quality facilities and environment for our children. Community involvement has long been an important component of my decision making as proven by the many months of meetings with any & everyone over the ultimate makeup of the Rec Center, as one example. Long-term planning and longer-term budgeting and any ways that can make government more efficient and effective for the citizens would be a priority for me. We all know that we need more energy in order to expand, however the intertie has met with some obstacles. Perhaps while we continue to pursue funding for its completion we should be woprking on smaller hydro projects that were deemed feasible by a 1995 study. These include Whitman Lake and the dam at Ward Cove.

I have lived in Alaska since 1960, growing up in Juneau and graduating in 1971. I went to school at University of Idaho & Alaska-Fairbanks, studying business & accounting. I lived in Fairbanks from 1974 - 88 and Ketchikan from 1989 to the present. I have worked throughout Alaska from Southeast to Amchitka in the Aleutians to Prudhoe and many spots in between. This has helped me understand the dynamics of Alaska and its people, which helps immensely in understanding many of the issues that come forth at the Meetings.

There are many issues facing the borough from PRS/TRS increases and their effect on the budget, add'l energy sources, Ward Cove redevelopment, shipyard expansion, review of add'l bridge/ferry options and the citizen votes on White Cliff and Consolidation, are just a few. We serve at the will of the people but you cannot always satisfy all the people but do your best to make decisions that will benefit the majority both for the short-term need and the long-term gain. I have heard that some feel new blood is needed but you also need the experience and proven involvement towards many tasks that I believe I bring to the table. I am very candid and fact based in my decisions and have shown my dedication to the community as a whole for many years.

Affiliations:
Retired from Operating Engineers Local 302 & the State of Alaska
Local Business Owner
Ketchikan CHARR - President
State CHARR - Board Member and past President & Chairman of the Board
State Softball President - last 10 years
Local Softball President - 15 years
District Softball Commissioner - 17 years
Chamber member - 18 years
Ketchikan Elks Club - past Trustee
Committee Involvement - Airport Affairs, KVB, School Board Liaison, Facilities, Parks & Rec, Shipyard Advisory, LEPC, Solid Waste, Library, Schools, Tax
I appreciate your time and consideration & I have always been available at the Entertainment Center or via phone, fax or Email. I look forward to your support on October 3rd. Please VOTE!



SitNews
Stories In The News
Ketchikan, Alaska