Russell Thomas

Candidate for the Ketchikan School Board - Three Year Term

Published: Tuesday
September 20, 2005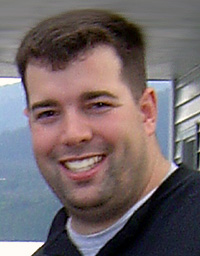 Russell Thomas

Background:

I was born and raised in Ketchikan. I attended Houghtaling Elementary, Schoenbar Junior High, and Ketchikan High School. I served as Kayhi Student Body President my Junior and Senior year and was the student's representative on the School Board during that time. I attended Brigham Young University for three years, pursuing a Bachelor's Degree in Business Management. I served a two-year church mission to Tokyo, Japan. Upon returning to the U.S. I married my wife, Leah. We have three children, McKenzie, 5, Carter, 3, and Allison, 1. I work as the manager of Clover Pass Resort.

Qualifications:

In addition to serving on the School Board for two years as the student body's representative, I was appointed to the school board in April of 2001. In the fall I was elected to a three-year term and served on the school board from October 2001 until October 2004. I served as the School Board's Vice-President during the last two years of my term.

In addition to school board service, I have a number of years of management experience, including hiring and firing personnel, developing budgets, and allocating resources. I also serve as a member of the Northern Panel on the Pacific Salmon Commission.

Campaign Statements:

With regards to public schools and resource allocation, decisions are getting harder and harder to make. More and more demands are made upon students' time and upon the available resources necessary to deliver programs in our schools. Anyone looking from the outside knows that the programs that were offered when I went to school at Houghtaling (1980-1986) are not the same programs that my daughter will receive this year in her Kindergarten class.

Although money often gives us opportunities to offer programs that we couldn't otherwise offer, it isn't the only (and often not the best!) solution to many of the problems facing our school district. Despite the decline in resources over the last four or five years the school district has managed to increase its students' reading scores. This is because the district decided that we wanted better readers and allocated our resources in a manner that helped us achieve our goal. While I think that the budget process has improved dramatically over the last two years, we could still pay more attention to the District's goals and make a better attempt at aligning the precious resources that we do have to meet our goals.

I promise to come prepared to meetings, ready with questions and concerns, and prepared to offer solutions if I am not satisfied with the solutions that are on the table. I am thoughtful, inquisitive, and fair. I believe that my frank and straightforward approach to problems benefited the students of Ketchikan the last time I served and the Board and ask for your support once again on October 4th.

SitNews
Stories In The News
Ketchikan, Alaska