Kj Harris

Candidate for the Ketchikan City Council - Three Year Term

Published: Wednesday
September 14, 2005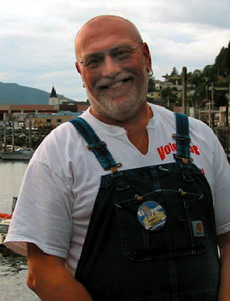 Kj Harris
Get the facts.
Make a difference.
Vote October 4th.
Kj Harris for
City Council
Local interest
in
Local's interest.
Vote Kj Harris in the
October 4th election.
To My Fellow Community Members:
I have been a community member since I began working for the Ketchikan Children's Home in 1981.
Helping others achieve their potential has always been a priority of mine; I support local non-profit organizations (such as the Ketchikan Youth Court, WISH, Boys & Girls Club, etc.) with $8,000- $10,000 dollars a year, through Kj's Raven's Roost, the business which I have owned since 1994.
I have a vested interest in helping Ketchikan achieve its highest potential as a place we proudly call home. I wish to contribute to our home by representing you on the City Council.

With your vote, I intend to support:

A "head" tax on tourists.

Funding for downtown improvements (sidewalks, parking, traffic flow).

Active citizen education on activities of the Ketchikan City Council.

Local needs and concerns.
Contact
Please contact me at kjh@kpunet.net with YOUR needs & concerns.
...and remember
If you don't vote, don't complain!

SitNews
Stories In The News
Ketchikan, Alaska