Michael B. Salazar

Candidate for the Ketchikan Borough Mayor - Three Year Term

Published: Wednesday
September 14, 2005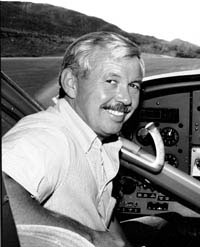 Michael B. Salazar
ReElect Mike Salazar for Mayor. He has spent the last 3 years as your Mayor
caring about Ketchikan.
Vote Oct 4 or absentee at the Borough Clerks office on or after Sept 19.
Vote Early Make your vote count.
Mike's Important Issues:
1. Economic Development/ Job Creation:
2. Infrastructure Development:
Gravina Crossing & Land Plan
Regional Public Landfill
Sewer & Water Systems expansion and improvements
Power interties
Support 4 dam pool requests for Additional funding
3. Facilities Utilization:
Shipyard Support. Complete shipyard enhancements. Make Ketchikan a
maritime Center for the North Pacific.
Ward Cove Industrial Complex. Get into private ownership and back on the
tax roles
Attract Veneer Mill Operator. Mike is working on this.
Airport Enhancements. New heating and Air-condition going in this year.
New Emergency Generator this year.
4. Education:
Strong Educational System. Complete Fawn Mountain and
Schoenbar school construction.
5. Lower Taxes:
6. Land Trust Funds:
Utilize to Provide Maximum Return to the Community (As funds become
available from Ward Cove & other Borough Land Sales)
7. Fiscal Responsibility:
Develop a 5 Year Budget Plan for the Borough. &. Continue Borough Land
sales. This will put property back on Property tax roles and increase the
tax base.
8. Finish Alaska Marine Highway Winter lay up facility and Reservation center at Ward Cove. In the last year we have created 35 New jobs. We can
generate another 20.
More Importantly, Mike is ready and willing to hear what is important to
YOU! Please let him know.

THE MAYOR
THE JOB OF THE MAYOR
(click here)
BIOGRAPHY of MICHAEL BRIEN SALAZAR
Candidate for Mayor
CONTACT:
Michael B. Salazar
Phone 907-225-6608
Fax 907-247-6608
E-mail msalazarktnair@worldnet.att.net
PO Box 6918
Ketchikan, Alaska 99901
BORN:
May 14, 1941 in Kanakanak, Alaska to Louis A. and Margaret A. (O'Brien) Salazar.
MARRIED:
Barbara Ann Dunn, November 19, 1966
Widowed: August 17, 1992

CHILDREN:
Son, Gerald O'Brien; Daughter, Cassee

Grand Children
Gavin & Tessa Salazar, Alec & Patton Simmons
EDUCATION:
B.S. Degree, Personnel Management & Industrial Relations - Seattle University 1963.
US Army Signal School, US Army Rotary Wing Aviation School.
University of Southern California, 15 SH/MBA in Aerospace Management, 1966, 67.
Feb. 1971, Hughes 500 Helicopter Factory Training.
Jan. 1972, Helicopter Operators Management Course (HAI)
Insurance Property & Casualty School 1997
MILITARY:
Served U.S. Army - 1963 to 1969

Vietnam Veteran 1964 to 1965 and 1968 to 1969

Honorable Discharge as Captain.
MILITARY DECORATIONS, MEDALS, BADGES, COMMENDATIONS, CITATIONS
Distinguished Flying Cross
Bronze Star (two) with valor device for Ground Combat (1)
Purple Heart
Air Medal (Twelve oak Leave Clusters) with valor device (1)
National Defense Service Medal
Vietnam Campaign Medal W/ 60 Devise
Vietnam Service Medal
RVN Cross of Gallantry W/BS
Meritorious Unit Citation 1st Cav. Div
4 Over Seas Bars
Army Aviators Wings
PROFESSIONAL LICENSE:
Commercial Airplane & Helicopter Pilots License.
Airplane SE Land and Sea, Multiengine Land, Instrument Aircraft & Helicopter, Flight Instructor Helicopter
18,000 hours of helicopter and fixed wing flying time. 14,000 hrs. Alaska.
Flew over 1,800 hours in Combat. (Vietnam)
PADI Open Water Scuba Diver
State of Alaska Insurance License # 5286. Marine, Property, Casualty, Surety.

EXPERIENCE:
Account Executive Acordia NW Insurance March 2001 to Present
Consultant Acordia NW Jan 2001 to March 2001
Vice President - Van Beurden Insurance. Inc. June 1997 July, 2000
PRESIDENT - Ketchikan Air Service, Inc., Ketchikan, Alaska; 1969 - 1997
VP S&S Aircraft Leasing 1988 to Present
President - Pacific Northwest Helicopters (Aero Logging) 1993-96
Owner Airport Lounge and Snack Bar 1983-1998
PRESIDENT - Juneau Airport Services, Inc., Juneau, Alaska; 1985 - 1989
Cessna Aircraft Dealer & Aircraft Appraisals: 1969 to 1997.
CHIEF PILOT - Temsco Helicopters, Ketchikan, Alaska: 1969 - 1972
US Army Captain Jan. 1964 to July 1969
Owner and Manager of 9 plex Apt. Bldg. 1976 to present.
PURCHASING AGENT - Ketchikan Pulp Company, Ketchikan, Alaska; 1972-1973
College, Seattle University 1959 to 1963
Choker Setter Logging Ketchikan Pulp (Hollis) Summer of 1959
Seaman USGS Pathfinder, Bering Sea, Summer of 1958
Fishing Commercial, Seine Boat, Summer of 1955, 1956,1957
ACCOMPLISHMENTS:
Appointed by Governor Bill Sheffield to Alaska Bond Bank Board of Directors 1983-88 and State Assessment Review Board; 1985 to Present.
Recipient Presidential Vietnam Era Veterans Award; 1979
Featured in Hispanic Business Magazine, June 1991
Featured in Vintage Airplane, May 1992
Featured in Entrepreneur Magazine, June 1992
Featured in Plane and Pilot April 1994. Airline for the Bush.
Successfully sold Airline business in 1997.
MEMBERSHIPS & COMMUNITY SERVICE:
Mayor Ketchikan Gateway Borough Oct 2002 to present
Governors State Wide Aviation Advisory Board 2003 to present.
Ketchikan Gateway Borough Assembly & Vice Mayor 1999-2002
Ketchikan City Council & Borough Assembly, 1976-1982
Alaska Air Carriers, President 1982; Vice-President 1979, Board Member 6 Years
Ketchikan Chamber of Commerce, VP 1980, President: 1982
Southeast Alaska Conference, President 1983-1985
Alaska Committee for Employer Support of the National Guard and Reserve; 1990
Airport Master Plan Advisory Committee; 1981-1982, 1986-1987
Ketchikan Visitors Bureau, Alaska Visitors Association.
Ketchikan Rod and Gun Club
CLUBS:
Ketchikan Elks club
Ketchikan Moose Lodge
American Legion
Veterans of Foreign Wars
Washington Athletic Club
SitNews
Stories In The News
Ketchikan, Alaska