Robert B. Holston Jr.

Candidate for the Ketchikan Gateway Borough Assembly - Three Year Term

Published: Wednesday
September 14, 2005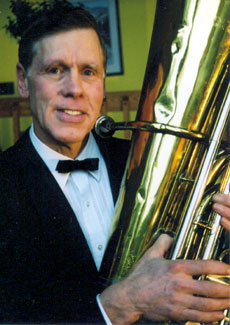 Robert B. Holston Jr.
CONTACT:
11380 Alderwood St. N.
225-6919 or 617-2262
E-mail: holston@kpunet.net
www.lighthouseexcursion.com
BACKGROUND:

Born: July 21, 1948 in Kalispell Montana.


Honor H S graduate Polson High School, 1967


Graduate of Flathead Valley Community College 1969


Montana Military Accadamy 1971


Honor graduate University of Montana 1972


Public school teacher 1973 - 1999


Gospel Christian 1983 - present


Owner: Alaskan Home Fishing B&B Lodge 1986-2000


Owner: Lighthouse Excursions 2000 to present


Owner: Loggerville


Secretary: Board of Directors - Guard Island Heritage, Inc.


Director: Clover Pass Singing Christmas Tree


Member: Ketchikan Community Band, First City Scalers, Loggerville Men's League
QUALIFICATIONS:

College educated, over 100 post graduate credits


Business owner since 1986


College Student Body President '68-69


Sunrisers Lions International President '79-80


KEA PR&R Chairman '86-'90


Youth Soccer - Dibblers League past coach


Founder: Guard Island Heritage, Inc.


KGB former litigant
BACKGROUND STATEMENT:
I support the following issues in these ways:
ARGUMENTS:
If I cannot argue BOTH sides of a controversy and know all of their major points then I have not listened. I will listen long enough to fully understand all points on BOTH sides of an issue.
ARTS CENTER:
The KGB made a commitment that it needs to honor. Now that the KGB has sold the Ward Cove properties for more than the previously committed amount, the KGB should make a significant monetary contribution to the Arts Center.
BOROUGH BUS:
The KGB bus is presently serving _ of the residents with hourly or so service and _ of the residents with NO SERVICE. Bus routes should be extended to the Knudsen Cove Loop on North Tongass and the Roosevelt Dr. Loop on South Tongass.
CONSOLIDATION:
Residents should be able to vote on issues that directly effect their lives and livelihood. Every KGB resident pays city taxes. All should be allowed to vote on issues such as the cruise ship dock issue. If consolidation fails, measures should be in place to insure that all can vote on issues affecting our entire community. We are one community.
EDUCATION:
As a retired teacher I know and understand the needs of education. I support full funding, forward funding & accountability with less testing. I support parental, peer, church and coach involvement in every child's education.
FEASIBILITY STUDIES:
If feasibility studies are so poorly done that they are not accepted then they should not be paid for with taxpayer's dollars. Case in point: the Ward Cove Re-development Plan was place on the agenda to be accepted. It was ignored by the Assembly and has never been accepted yet the bill was paid in full.
EQUAL APPLICATION OF LAW & POLICY:
If this were a reality, Loggerville would have a home at this time. While some are sold KGB land at less than assessment or appraisal, Loggerville is denied purchase of land while offering 100% of Appraisal. Are there others that feel pushed aside or ignored by the KGB. I will champion such causes of the unheard minority or individuals.
LITIGATION, COERSION, BLACKMAIL:
How many others have suffered at the hands of the KGB legal department unfairly. I will listen to even one person to insure that their rights are not tread upon by the Borough. I will insist upon fairness.
MEDIATION & ARBITRATION:
Presently there is no allowance for settling disputes between the KGB and the citizenry aside from property taxes. I would work towards a system of mediation or arbitration as a means of working out win win scenarios and avoiding lawsuits.
SALES TAX:
Some businesses are presently exempt from paying any sales tax. The Assembly has relied upon testimony of 50 year old and out dated law to exempt flight seeing and some tours are totally tax exempt because the tour is owned & operated by cruise line companies themselves thus resulting in tens of $1,000 in lost tax revenue.
WARD COVE:
Moneys derived from land sales and remaining lands to be sold should be considered equivalent to the original federal funding with the mandate of creating jobs and commerce.

SitNews
Stories In The News
Ketchikan, Alaska