James D. Shoemaker

Candidate for the Ketchikan Gateway Borough Assembly - Three Year Term

Published: Saturday
September 24, 2005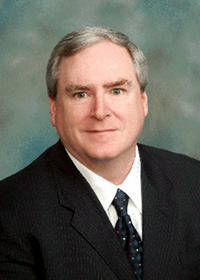 Jim "Shoe" Shoemaker
Background
I was raised in Southeast Alaska and have spent 13 + years in Ketchikan, which I am happy to call my home. I have a diverse background that includes management, business owner, business consultant, construction consultant, financial, and banking experience.
Why am I running?
With the sale of the Ward Cove Property the Borough will be able to replenish the Economic Development Fund, which will grant a second chance of wisely investing money in economic development and diversity. My financial background and experience could help divert mistakes like those made in the past, make this a revolving fund, and if properly administered, a fund for future generations. Let's not let inexperienced blow this money again.
Before the ugly word of sales and property tax increases are ever uttered, let us first make sure we are collecting sales tax and enforcing our sales tax codes. There is a belief that perhaps some are not collecting or forwarding back to the borough what is due. Instead of ridged enforcement a passive measure was taken to demand deposits upfront from all new businesses. This did not cure the problem; it did not address alleged violators, but placed burden on honest new businesses. There is a lot of double-talk of resale, wholesale with regards to tours; some pay sales tax some don't. Stance: All should pay regardless of where money is collected. Stance: We dump the sales tax deposit requirement and enforce the tax code.
The expectation on education is to fund to the cap. If the school board presents a sound budget, fund.
I am 100% behind consolidation. We need one body with a unified plan for the future. What happens in town, say docks or utility improvements affects all Ketchikan residents and we should have a say in our future.
Has anyone downloaded the current budget for this year? It is forecast to spend $255,000 more than we take in. We have very limited cash reserves; in my house you do not spend what you do not have.
If you think we have some common thoughts, I ask for your Vote

SitNews
Stories In The News
Ketchikan, Alaska