Yeda (Kelvin) Hicks

Candidate for Saxman City Council 3-Year Term

List of Candidates
Published Wednesday
September 29, 2004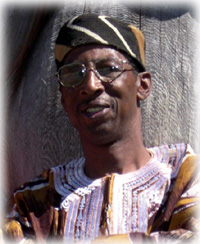 Yeda Hicks


My name is Yeda (Kelvin) Hicks and I am NOT a politician, rather, I am a public servant dedicated to the Village of Saxman.. I believe that a persons word is the most valuable assets they have and I give my word that, if elected, I will work with the other members of the City Council and the city administration to bring about a positive change.

Civic Involvements:
Developed and directed the "Saxman Youth Reach Program for seven years. I believe that "one person" can make a difference.
Member of the Board of Directors for Women in Safe Homes
Member of the Advisory Board for the Ketchikan Regional Youth Facility
Member of the Revilla Island Prevention Coalition
Foster Parent for the State of Alaska
Advocate for the well-being of all kids and youth of Ketchikan and Saxman
I believe that any person or community that places faith in God will prosper.
Peace & Love
Yeda

Sitnews
Stories In The News
Ketchikan, Alaska