Mike Painter

Candidate for the Ketchikan Borough Assembly - Three Year Term

List of Candidates
Published: Saturday
September 25, 2004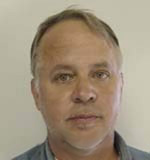 Mike Painter


My name is Mike Painter, my wife Cheryl & I reside at 4746 Bucey Ave. I have lived in the Ketchikan area since 1968. I graduated KAYHI class of 1971. We have raised 3 children here. I am 51 years old and a businessman (I own Southeast Diesel & Electric). My son Jamie works with me. My daughter Jennifer is married and works for Disney in Orlando. My daughter Julie is a USCG wife and pharmacy tech in Washington state. I am also a private pilot and own my own floatplane. I am a member of the Ketchikan Chamber of Commerce.I am vice-chairman of the Ketchikan Charter Commission. I was vice-chairman of the former Shoreline Service Area Board. I was a volunteer fireman on the Shoreline Volunteer Fire Department. I was a former member of the Ketchikan Volunteer Rescue Squad.

People ask me...why am I running for public office? Well, my home is here, my business is here and I care about this community. I am concerned about the performance of local government in the last few years. My kids are raised and I have the time to devote to the task. Finally I'm a "put up or shut up" kind of guy.

Being a member of the Ketchikan Charter Commission has been an eye-opening experience. We basically had a look in depth at the knickers of the City and Borough governments. Several inefficiencies were noted in our draft charter.

The tax burden on the year round resident is one of my biggest concerns, but quality of life in our community is very important to me. If it is the majority consensus of the community to build a new school, or swimming pool or whatever; it is the job of our elected officials to do their diligence and find the funding and make it happen with the least burden on the local tax payer.

I feel that when a capitol improvement project (such as the Schoenbar Remodel) is put out to bid that a "professional construction management firm" be included in the bid.

If elected I feel I can bring conservative, sound, and rational judgment to the Borough Assembly.



Sitnews
Stories In The News
Ketchikan, Alaska