Candidates' Forum
Responses to Readers' Questions
James (Jim) Wingren Sr.

Ketchikan City Council Candidate
3 year term (two seats vacant)
About James Wingren Sr.
Published: Tuesday
September 16, 2003
Last updated Thurs. - 09/25/03 - 6:00 pm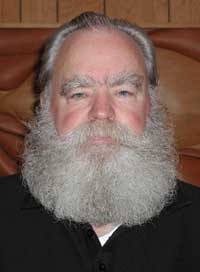 James (Jim) Wingren Sr.
PO Box 5875,
Ketchikan, AK 99901
E-Mail: jwingren@yahoo.com
Phone: 225-4783


Reader's Question #1 - What role, if any, should the City Council play in getting better, more reliable internet service from KPU? (09/15/03)

Response to question #1 - Published 09/16/03

First off let me say that I've been just as frustrated as everybody else in the breakdowns in service that we have seen over the past month. KPU is already in the process of installing additional backup equipment to minimize any further outages at the local level, but they are still working with our third party suppliers on their reliability of delivering the services that KPU is paying for.

The City Council needs to continue to give the management at KPU the freedom to get the necessary equipment, upgrades, etc. that are needed to get us to the point where our internet services are reliable, as long as the costs associated with those purchases are within guidelines that have been set by the council through the budget process. Also we need to give direction in those negotiations with third party suppliers that provide services to KPU, so that when they breakdown and stoppages occur that those breakdowns be minimal in time duration, and that perhaps even there be consequences (cost wise) to them in the fees that KPU pays them for their services.
Reader's question #2. Last spring the Borough Manager eliminated three department directors positions to save money and keep rank and file workers on the job. Could the City do the same thing to save money? Could the Library Director and Museum Director positions be eliminated and their responsibilities transfered to the Assistant City Manager? (09/23/03 8:05 pm)
Response to question #2 - Published 09/24/03

Right now the Assistant City Manager has his plate full with the responsibilities that have been presented to him. To place the jobs of Library & Museum directors also on his plate would be unfair. Also both of these positions require a certain amount of expertise to do, and I don't believe that the Ass't City Mgr. has been schooled in either of these fields. At the present time I feel that the City has a upper management staff who are very good in what they do, and as long as the citizens of Ketchikan continue to want the level of services that these various departments provide I can't see eliminating them or their directors.

Questions For All Candidates
Reader's Question #1. Do you think it responsible of the Borough to increase our taxes to provide more convenient working (new government building) conditions, when the old mill offices are available to them while kids in this town fight for space to recreate. (09/22/03)
Response to question #1 - Published 09/24/03

In one word....NO!

Reader's Question #2. Many candidates have suggested they would make staff cuts as either the sole means of achieving fiscal responsibility or staff cuts combined with revenue increases. Which Borough staff and/or departments do these candidates feel are superfluous and expendable? Or if not that, least important to retain. (09/22/03 2:40 pm)
Response to question #2 - Published 09/24/03

As I'm not a member of the Assembly, I haven't studied the issue as to who should stay or go, so I am not qualified to give an answer to this question at this time.
Reader's Question #3. If the city of Ketchikan has all this extra money in the bank, should city taxes be reduced to give taxpayers a break? Why is the city looking for so many ways to spend our money on lavish and expensive projects such as new library and museum construction? (09/25/03 - 1:00 pm)
Response to question #3 - Published 09/25/03 - 6:00 pm

Most of the monies that the City has in reserves are monies that are reserved for the Intertie and can not be spent on other projects, nor can they be used for tax relief. Some of the other funds that we have in reserve actually have been used these past two years to make up deficits in both the City's and KPU's budgets. The council has chosen to use the reserves in this manner rather than increase taxes or fees to cover the expense side of the budgets. As to a library or museum being lavish and expensive projects, expensive yes. lavish no. Both projects are in the planning stages only and will be brought before the voters within the City for approval of bond issues long before construction would start. Both our Library and Museum are cramped for space in trying to provide the services to our community has asked for, the council has just approved (so far) studies that show what the needs of the community are for these types of facilities, and conceptual ideas that could be incorporated into actual plans for new construction or remodeling of present buildings to cover those needs. No monies have been spent on actual architectural plans or construction.

Sitnews
Stories In The News
Ketchikan, Alaska