Barbara L. Bigelow

Candidate For Ketchikan Gateway Borough Assembly
3 year term ( 2 seats open)
Responses to Readers' Questions
Published: Wednesday
September 03, 2003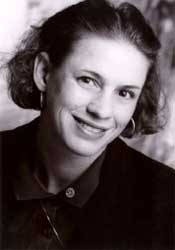 Elect Barb Bigelow
Borough Assembly
Barbara brings a reasonable, moderate and balanced approach to local government.
Please Vote On October 7th
Background:
Alaska resident since 1978
Co-manager of Waypoint Inn at Herring Bay
Department manager for Health Information and Organizational Integrity at PeaceHealth KGH
Sales Associate with Alliance Realty
Served in many volunteer and civic positions including:

University of Alaska Ketchikan & Sitka Campus
Rotary
The Borough Comprehensive Plan Steering Committee
First City Council on Cancer
Director with the Ketchikan Chamber of Commerce
UAS Chancellors Advisory Board
Various Elected roles with the Alaska State Health Information Management Association

Bachelor of Science: Health Information Management
Masters: Business Management
VISION - The "Es" of our Economy and Community
ECONOMIC VIABILITY:
Consolidation:
Support consolidation of governments; local charter commission will determine best methodology.
Education:
Support full funding to the cap with financial accountability and controls in place. Education is key to our successful future.
Business Development:
Local Maritime Industry Development - I support actions and studies currently underway for expansion.
Bridge to Gravina - already in the planning stages and federal money appropriated.

Ward Cove: I support private veneer plant opportunity through AIDEA, no more Borough $$$ committed without community benefit.

Continue to pursue NOAA and AMHS operations in Ward Cove.

Borough should consider/continue work with the City on the development of strategies which will help entice business to view Ketchikan as desirable such as tax incentives/credits, reduced utility rates, and other "business-friendly" strategy.

Ketchikan International Airport belongs to us. I support continued local control and future ownership.

Mariculture and other resource development to include infrastructure and transportation.
Government:
Borough government should focus on water, sewer, school funding and Borough infrastructure, including school buildings.

The Borough should stay out of competition with private sector business markets.
EFFECTIVE TAXATION:
Sales Tax: No more sales tax until Borough can demonstrate fiscal responsibility (voters will most likely decide in the October election)

No Elimination of senior property / sales tax exemptions: I do not support eliminating these exemptions.
EXTRAORDINARY SERVICE:
Borough Assembly needs to work as a team whenever possible and collaborate on whole-community goals.

Support Bus System: I support the bus, privatization may be possible, bus service must continue to meet community needs.

Continued Community Planning: Continue to develop community-friendly programs such as junk car removal, sludge/compost opportunities, and green belt planning.

Planning: Is an important component of economic development.

Promote a Healthy Community: I support social service organizations with demonstrated need, the Arts, and visitor industry support organizations.
I CARE AND I WANT TO HEAR FROM YOU - PLEASE EMAIL YOUR COMMENTS TO
b.l.bigelow@att.net
Committee to Elect: Barbara L. Bigelow - 7981 So. Tongass Highway

Sitnews
Stories In The News
Ketchikan, Alaska