CHILDRENS CORNER
Some new picture books make great choices for kids
By KAREN MacPHERSON
Scripps Howard News Service
November 27, 2006
Monday

A new crop of picture books offers some great reading choices:
- Author/artist Denise Fleming tells a delightful, gorgeously illustrated tale of bovine confusion in "The Cow Who Clucked" (Henry Holt, $16.95). The story is simple: Cow wakes up one morning to find that she has lost her "moo," and checks with all the other farm animals to see if they've found it. Young readers will love the silliness of Fleming's story as well as the fact that they know who's got Cow's moo well before she discovers the culprit. Fleming's illustrations, done in her unique pulp paper style, were inspired by the art of Vincent Van Gogh, and are filled with the wonderfully bright colors and swirling shapes found in his paintings. (Ages 2-5).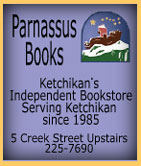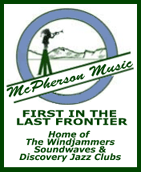 - In "Adele & Simon" (FSG, $16), author/illustrator Barbara McClintock takes a tale of two siblings and elevates it to classic status with her beautifully detailed illustrations of 19th century Paris. Young readers will readily relate to humor of Adele's efforts to help her younger brother Simon keep track of all of his gear - backpack, coat, hat, etc. - as they walk home from school through the city. Despite Adele's best efforts, Simon can't seem to hold on to his things. Fortunately, there's a happy ending that will leave young readers smiling. McClintock's story is fun to read, and her illustrations, rich with autumn colors and Parisian city scenes, make this book a standout. (Ages 4-8).
- The wise guy farm animals who starred in "Click, Clack, Moo: Cows That Type," take on a new challenge in "Dooby Dooby Moo" (Atheneum, $16.95). This time, the animals are determined to win a local talent show and take home the first prize - a trampoline. And once again, Farmer Brown doesn't have a clue about his animals' plans. Fans of the previous book will love this new effort by author Doreen Cronin and illustrator Betsy Lewin, while newcomers to these hilarious farm tales have a real treat in store. (Ages 4-7).
- A boy who strays from a school field trip gets a unique view of a museum's treasures in "Museum Trip" (Houghton Mifflin, $15). In this wordless picture book, author/artist Barbara Lehman plays with perspective as she shows the boy first looking at a case full of drawings of mazes and then finding himself actually in the mazes, looking for a way out. Lehman's story is both entertaining and thought-provoking, and will leave readers seeing art with new eyes. (Ages 4-8).
- The father-son team of Walter Dean Myers and Christopher Myers pays homage to a great American art form in "Jazz" (Holiday House, $18.95). In a series of 15 poems, Walter Dean Myers fluidly uses language to express the sounds and sentiments of jazz. Christopher Myers' brilliantly colored paintings, packed with energy and feeling, pair perfectly with his father's poetry. The book includes an introduction, giving a brief history of jazz, as well as a glossary of jazz terms and a "jazz time line." (Ages 8 up - adult jazz lovers also will revel in this book).
- If there's something you need, from lamps to candy to a new start in life, you can find it at Hensley's, the general store in Union City, Mich. It's the hometown store for author/artist Patricia Polacco and she tells the story of how owner John Soncrant has built his store into a community landmark in "Something About Hensley's" (Philomel, $16.99). Much of Polacco's fast-paced tale centers on how Hensley's helps transform the lives of a single mother and her children. Polacco's story offers a refreshing look at small town life, while her illustrations bring the tale to vivid life. (Ages 4-8).
- Counting has never been so fun as in "Ninety-Three In My Family" (Abrams, $15.95). Here author Erica Perl and illustrator Mike Lester team up to present the zany tale of a family that includes - among other things - two pink flamingoes, eight frogs, one pygmy hippo and three children. The combination of Perl's easy-to-read rhymes and Lester's wacky illustrations will make readers laugh and forget that they're learning to count. (Ages 4-8).
- Two last entries: in "Abbie In Stitches" (FSG, $16), author Cynthia Cotton and artist Beth Peck offer a compelling story about an 18th century girl who'd rather read than sew.
And some of the best-known children's illustrators, including Mo Willems, Jerry Pinkey and Caldecott Medalist Chris Raschka, offer comic answers to an age-old question in "Why Did the Chicken Cross the Road?" (Dial, $16.99).
Karen MacPherson, the children's/teen librarian at the Takoma Park, Md. Library, can be reached at Kam.macpherson(at)gmail.com).


Distributed to subscribers for publication by
Scripps Howard News Service, http://www.shns.com

Publish A Letter on SitNews Read Letters/Opinions
Submit A Letter to the Editor

Sitnews
Stories In The News
Ketchikan, Alaska