Fish Or Cut Bait

Blowin' in the Wind
by Bob Ciminel

March 08, 2005
Tuesday

With Germany set to phase out its nuclear power plants by 2020 (although there are rumors they may be changing their minds about that ill-advised decision), the Social Democrats and their partners, the Green Party, are still trying to push through a plan to have 20% of the country's electrical power generated by wind no later than 2015.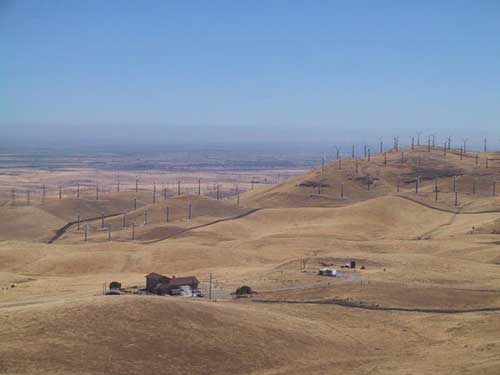 http://www.mensetmanus.net/windpower/altamont/index.shtml

Germany's citizens will have no choice in the matter because the proposed legislation forces utilities (meaning the ratepayers) to take delivery of all that wind-generated electricity at a cost of about $7-billion. Although installed wind generators can currently supply approximately 9% of Germany's total generating capacity, they provide only about 3% of that power on a reliable basis. Unlike nuclear reactions, which are reliable enough to run the most accurate clocks in the universe, wind has a mind of its own.
The German people will pay almost $3-billion in extra charges just to support the current development of wind power within the country. You have to "burn" something to generate power, whether it is coal, oil, hydrogen, or uranium. What the Greens are burning is money, and at a rate of $18-$22 per year for every household in Germany.
As usual, the customers who will bear the costs of going green are the citizens. Their electricity costs will rise by almost 64 cents a kilowatt-hour. The other downside is the nuclear phase-out will remove 160-billion kilowatt-hours of generating capacity from Germany's energy supplies, of which renewable power sources, at best, will replace only 120-billion kilowatt-hours. Where will the other 40-billion kilowatt-hours come from - why carbon-producing fossil fuels, of course.


Bob Ciminel lives in Roswell, Georgia, and works for the Institute of Nuclear Power Operations. Bob is also a conductor on the Blue Ridge Scenic Railway.




ciminel@sitnews.us
Bob Ciminel ©2001 - 2005
All Rights Reserved


Post a Comment View Comments
Submit an Opinion - Letter

Sitnews
Stories In The News
Ketchikan, Alaska