New Pastoral Care Chaplain's Journey Has Been One On Roads Less Traveled
December 04, 2009
Friday

Ketchikan, Alaska - We travel many roads in the course of our lives. Some people choose a well-worn trail but Sister Arnadene Bean's journey has been on the roads less traveled. Sister Arnadene, the new Pastoral Care Chaplain at PeaceHealth Ketchikan Medical Center, has followed her calling to unexpected places in her years as a Sister of the Holy Names of Jesus and Mary.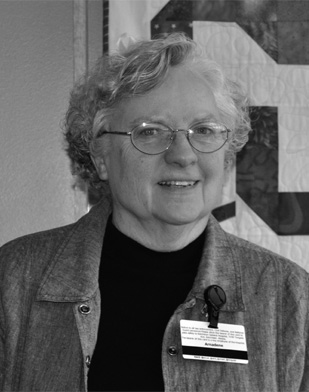 Sister Arnadene Bean
New Pastoral Care Chaplain at PeaceHealth
Ketchikan Medical Center
Photo courtesy KGH
Most recently she was a chaplain in the Salem maximum security Oregon State Prison, which included the residents of Oregon's only Death Row. Prior to that she was the first chaplain at Coffee Creek Correctional Facility, the new women's prison in Wilsonville, Oregon. She also spent two years at Oregon State Hospital for the Mentally Ill, a job she found particularly rewarding.
In Salem, she was one of three chaplains ministering to 2400 men. While Sister sometimes found the work frustrating due to too many men and not enough chaplains, it did confirm her belief that God is intensely attentive to those in most need.
Many men in the prison were in for life but Sister Arnadene said that didn't mean these inmates were without hope. This is one of the surprises she discovered in the work. Despite much suffering endemic to living in a prison, many became mentors for the younger and more vulnerable inmates or found other ways to make peace with their life in prison. The goodness on the part of inmates, staff and volunteers she saw displayed against the darkness of the environment amazed her regularly.
The Sisters of the Holy Names of Jesus and Mary is an order of educators founded in Quebec in 1843. Like others in her order, Sister Arnadene's journey led her to a career in education. She taught in five Oregon Catholic grade schools, was principal at Christie School, a residential treatment center for girls at Marylhurst, OR and was principal at 'Mabathoana High School in Lesotho, southern Africa. Lesotho is a landlocked country surrounded by the Republic of South Africa and at the time ranked as the eleventh poorest country in the world.
Her commitment to social justice issues brought her to Alaska previously as the Alaska Area Director for the Jesuit Volunteer Corps: Northwest where she supervised volunteers in Nome, Bethel, Juneau, Fairbanks, Anchorage and helped begin services in Sitka. Some of volunteer work sites were Bean's Café, Glory Hole, KNOM & many others. The Jesuit Volunteer Corps, older than the Peace Corps, espouses leading a simple life with a commitment to social justice, a philosophy that resonates with Sister Arnadene.
Other jobs she has held were pastoral assistant at Immaculate Heart Parish in Portland, OR; trial assistant at the Metropolitan Public Defenders Office in Portland & Oregon City, OR; and provincial assistant on the Leadership Team of the OR Province of the Holy Names Sisters.
Now her path has led her to PeaceHealth Ketchikan Medical Center, part of the Bellevue Washington based PeaceHealth healthcare system founded by the Sisters of Saint Joseph of Peace. Ketchikan Medical Center, originally the Little Flower Hospital, opened in Ketchikan in 1923.
Sister Arnadene began her new job in November and is spending her first weeks getting acclimated to the weather and her new responsibilities. "I'm looking forward to the work. I love to learn new things. There is so much I don't know and I like meeting new and different people." Some of her hopes are to visit all the hospital patients each day; get to know the NODA (No One Dies Alone) volunteers; meet and work with the church leaders in the area; get some understanding of the many cultures present in Ketchikan; enjoy the scenery and environment; see and participate in the seasonal city activities.
She says she has been overwhelmed by the warm welcome she has received from one and all since the day she arrived. She is grateful.

Source of News & Photograph:
Ketchikan General Hospital
www.peacehealth.org/SoutheastAlaska
E-mail your news & photos to editor@sitnews.us


Publish A Letter in SitNews Read Letters/Opinions
Contact the Editor
SitNews ©2009
Stories In The News
Ketchikan, Alaska