Viewpoints
The Lazy People Continue To Dump Trash
By Jerry Cegelske
December 20, 2005
Tuesday PM

The people that worked so hard to clean up Revilla Road last Spring would be greatly disappointed to see its condition now. The people that are too lazy to take their junk and trash to the landfill, that are too lazy even to pick up the phone and get details about waste disposal at the land fill, are at it again.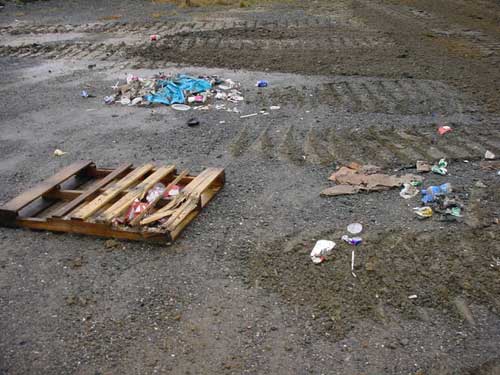 Trash dumped across from Ward Lake Road

The tires and refrigerator can be disposed of for FREE at the landfill! Why are they dumped along Revilla Road near the new ball field area?

I am sure they must feel that they are getting away with something, what I don't know. Wonder if they were laughing while they did it?

It is rather disgusting that they have so little regard for the hard work that was done to clean these places in April.

I remember a little girl about five or six picking up litter at 4.2 mile. Her mother told me she heard about the clean-up and wanted to participate. It was encouraging to see someone that small wanting to help. How does her mother explain this mess to her?
Jerry Cegelske
E-mail: jerry.cegelske@borough.ketchikan.ak.us
228-6621
Ketchikan, AK - USA
About: Jerry Cegelske is a Code Enforcement Officer with the Ketchikan Gateway Borough.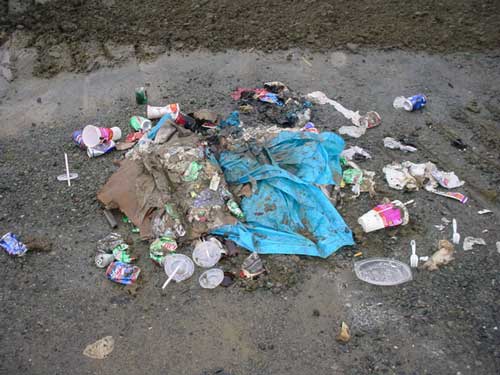 Trash pile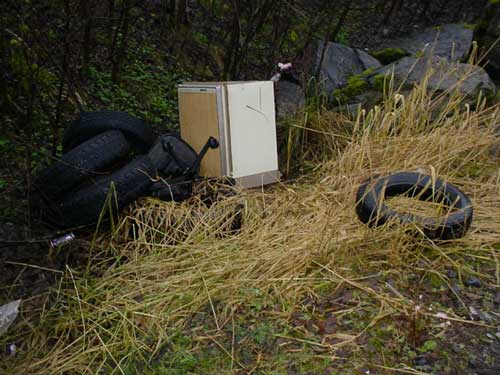 Fridge and tires left across from Ward Lake Road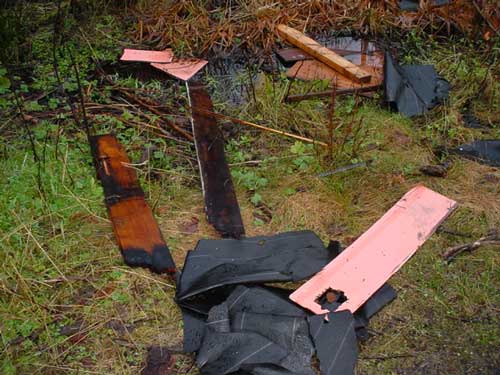 Building siding and tar paper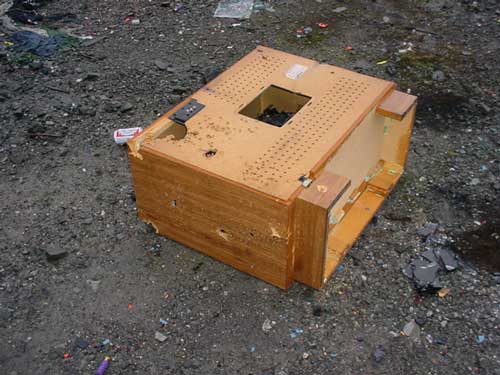 Television at Mile 4.2 Revilla Road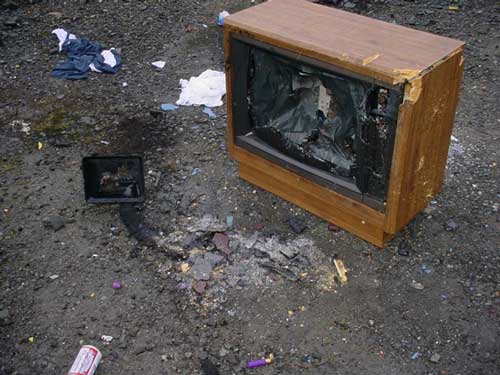 Television at Mile 4.2 Revilla Road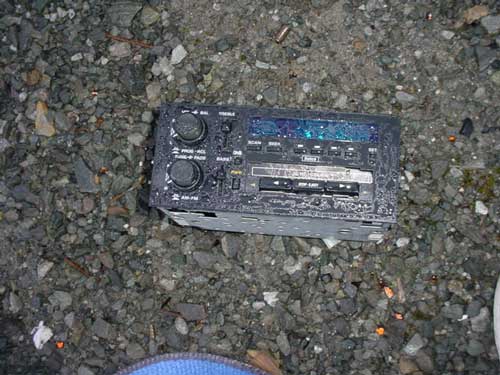 Car stereo- Mile 4.2 Revilla Road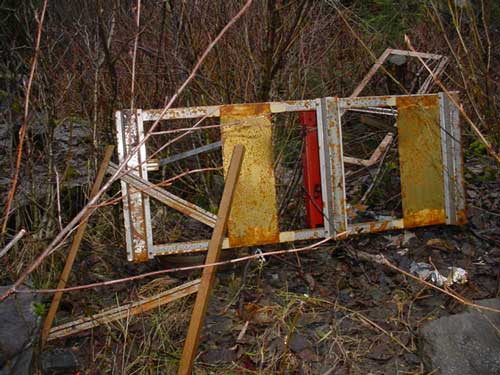 Metal stand- Mile 4.2 Revilla Rd.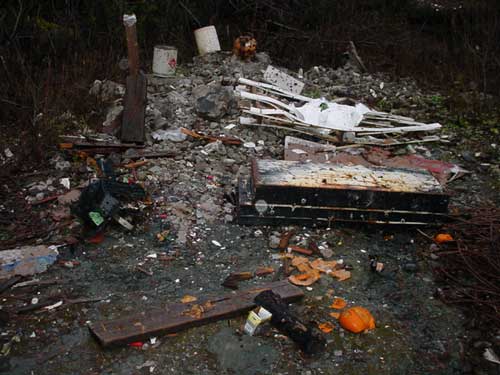 Mile 5 Revilla Rd. shooting pit
Note: Comments published on Viewpoints are the opinions of the writer
and do not necessarily reflect the opinions of Sitnews.
Write a Letter -------Read Letters

E-mail the Editor

Sitnews
Stories In The News
Ketchikan, Alaska