Revised Environmental Analysis and 2nd Decision for the Overlook Project Area Timber Sale Issued
November 27, 2006
Monday

Petersburg, Alaska - Petersburg District Ranger Patricia Grantham announced today that about 4.1 million board feet of Tongass National Forest timber would be made available from approximately 190 acres in the Overlook Project Area, located in the central portion of Mitkof Island about 15 miles south of Petersburg, Alaska. The Overlook Project contributes to the overall Tongass timber program and is responsive to the goals and objectives outlined in the Tongass Land and Resource Management Plan (also known as the Forest Plan). Economic timber sale offerings such as this one can help contribute to community stability throughout Southeast Alaska by providing a variety of opportunities for employment.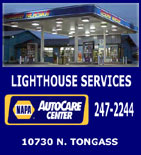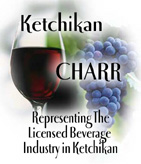 This decision, issued by Tongass National Forest Supervisor Forrest Cole, comes as a result of extensive analysis carried out by an interdisciplinary team of Forest Service natural resource professionals based in Petersburg. In designing the timber sale project, the team emphasized partial cut harvest prescriptions to minimize potential effects to wildlife and to scenery in the area. The team also worked to concentrate harvest activities away from popular recreation areas.
The sale is responsive to input provided by subsistence users, as it avoids harvest in the Big (Bear) Creek Watershed-a watershed identified as a valuable subsistence area. In addition, the decision includes adjustment of the size, location and configuration of two small old-growth habitat reserves in the project area so that they better meet the criteria specified for such areas in the Forest Plan. The Forest's system of old-growth reserves is an important part of the Forest Plan's overall wildlife conservation strategy.
An initial decision regarding this project was issued last November. That decision was withdrawn during the Forest Service's administrative appeal process because the Environmental Assessment on which the decision was based was unclear with respect to road maintenance activities that occurred in the area during the summer of 2005. Subsequently, the interdisciplinary team revised the assessment to account for the road maintenance activities and to address public comments received on the initial Environmental Assessment. The Revised Environmental Assessment is being released concurrently with the Decision Notice document.
This decision is subject to appeal under 36 Code of Federal Regulations Part 215. Appeals must be filed within 45 days of the date that legal notification of this decision is published in the Juneau Empire, the newspaper of record.
Anyone who would like a copy of the Overlook Project Area Revised Environmental Assessment, Decision Notice and Finding of No Significant Impact should contact Tiffany Benna, Overlook Project Leader, in writing at P.O. Box 1328, Petersburg, Alaska 99833, by e-mail at tbenna@fs.fed.us, or by phone at (907) 772-3871.

Source of News:
USFS
www.fs.fed.us
E-mail your news & photos to editor@sitnews.us


Publish A Letter on SitNews Read Letters/Opinions
Contact the Editor
SitNews ©2006
Stories In The News
Ketchikan, Alaska