Viewpoints
Dumpers are at it again!
By Jerry Cegelske
November 17, 2005
Thursday

A recent trip on S. Tongass to check on some reported dumping revealed that Alaska Dept. of Transportation has been removing new growth from the ditches so they drain better and allow a clearer view on the turns. It looks nice and clean because they also took the trash with them that has been deposited there over the last few years. What doesn't look so good is the engine block and the trash that continues to be dumped on the South end.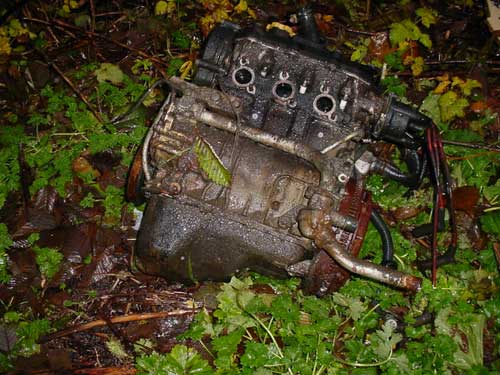 Subaru engine block dumped over a guard rail. Mile 8 STH

I cannot understand why people feel they need to dump their trash for the rest of us to look at and to clean up. It will be interesting when I hand them the citation on the trash and ask them "Why?"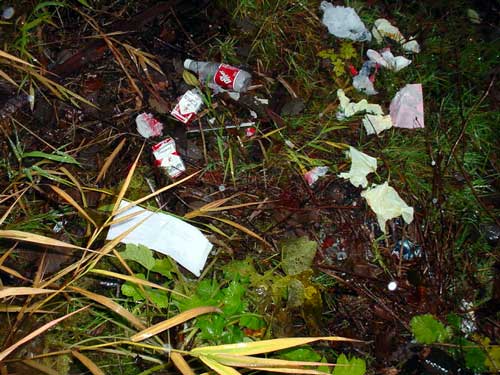 Fresh trash dumped at a pull-out. Mile 8 STH
Jerry Cegelske
Code enforcement
Ketchikan Gateway Borough
E-mail: jerry.cegelske@borough.ketchikan.ak.us
228-6621
Ketchikan, AK - USA
Note: Comments published on Viewpoints are the opinions of the writer
and do not necessarily reflect the opinions of Sitnews.
Write a Letter -------Read Letters

E-mail the Editor

Sitnews
Stories In The News
Ketchikan, Alaska