Caregivers At Risk For Depression
By Jacqueline Marcell, Author, "Elder Rage"
November 05, 2004
Friday

When I had to give up my life to go take care of my elderly parents, both starting to develop dementia, I was so surprised to read that caregivers are often more depressed than those they care for, and that they have a 63% higher death rate than their peers. A year later, without a day off with my "challenging" father--I was surprised the statistic was that low.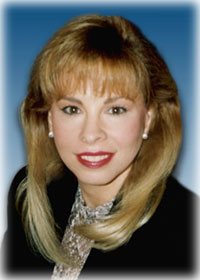 Jacqueline Marcell
Researchers have found that a person who cares for someone with dementia is twice as likely to suffer from depression than someone providing care for a patient without it. And, the more severe the dementia, the more likely the caregiver is to experience a deeper depression. Since nearly five million people in the United States are afflicted with Alzheimer's Disease, just one form of dementia, and 7 out of 10 are being cared for at home by family and friends who provide 75-80% of their care, millions of family caregivers are coping with depression or are at great risk of developing it.
Depression often occurs when caregivers get overwhelmed trying to manage the many responsibilities of caring for an ailing loved one. The resulting feelings of sadness, loss, grief, isolation, anxiety, exhaustion, anger, frustration, and then the guilt for having those feelings, can exact a heavy toll. Oftentimes caregivers are so inundated with responsibilities they sacrifice their own careers, healthy family members, physical and emotional needs, pleasures, even ignoring their own medical checkups--resulting in their own ailments going undiagnosed and treated.
Therefore, it's critical for caregivers to recognize that they are at great risk of developing depression and/or a serious ailment, and that they need to seek ongoing consistent and dependable support as soon as they begin their caregiving journey.
DENIAL
But unfortunately, family members often don't even think of themselves as "caregivers", are often in denial, and feel that if they just toughen-up and get stronger, they will be able to cope with the heart-wrenching situation. They think, "Gosh, I've always been able to manage things and solve problems so well--why can't I figure this out?" The perceived failure can do damage to their self-esteem, compounding depression.
It isn't any surprise that caregivers can become depressed when they are: watching a loved one decline day by day--oftentimes in pain, thinking about life and death issues constantly, fearing that death is hovering, never knowing how long the caregiving journey will be, anticipating doom, worrying about finances, unable to make plans, spending time in hospitals, wondering if they will ever have a normal life again, ashamed for not having enough patience, and hating the universe for what has befallen their loved one.
PROFESSIONAL HELP
Even though the stigma of seeing a doctor for depression is lessening, many feel it is a sign of weakness and that they will eventually snap out of it on their own. A National Mental Health Association survey found that many people do not seek treatment for depression because they are embarrassed. In fact, 41% of the women surveyed cited embarrassment or shame as the reasons they avoided seeking treatment.
FAMILY & FRIENDS NEEDED FOR SUPPORT
Compounding the problem--many times the friends and family who aren't directly involved with the caregiving don't know how to give the support a caregiver needs. They may be emotionally unable to handle the stressful situation and back away, causing the caregiver to feel even more isolated and depressed.
By making a list of those who are willing to help, and a list of chores that need to be done, a caregiver can ask friends and family to pick the tasks they feel comfortable about doing. If hands-on caregiving is too taxing, there are always other tasks that need to be done: cleaning, organizing and fixing things around the house or garage, taking the car in for service and having the tires rotated, grocery shopping and cooking meals ahead for the freezer, tending to the garden, taking the patient to have their hair done, or taking the caregiver out to lunch to give them a break.
ADULT DAY CARE
Enrolling loved ones in Adult Day Care can provide hours of respite for an overwhelmed caregiver, and is often the very best thing for the patient. Their day is filled with social interaction and activities lead by professionals who are trained to work with them-singing, cooking, crafts, bingo, movies, current events, exercise, etc. The family caregiver gets a physical and emotional break, and is better able to cope when the loved one comes home again. Additionally, the activities tire the patient out, causing them to sleep peacefully through the night, instead of being a "sundowner" and up all night with an exhausted caregiver.
ELDER ABUSE
Caregivers who make sure they take breaks and get respite from their responsibilities may be saving themselves from reaching a "breaking point" and even committing elder abuse-even though they never dreamed they could ever cross that line. When a loved one is unappreciative of the efforts being made to care for them, says hurtful things, accuses the caregiver of stealing from them, and pushes the caregiver to their limit--the line can be crossed, even in small ways. Instead of gently sitting their loved one down in a chair, as they are being sworn at and hit, the caregiver may suddenly be inclined to let them just "flop" down, as a momentary punishment. Of course, guilt is the result, leading to more depression and feelings of desperation.
SUPPORT GROUP--A MUST
Caregivers who regularly attend a support group tend to feel less alone and often report that they experience lower levels of depression and frustration. Sometimes it takes a while before a caregiver will venture out to a support group, saying they don't want to listen to other people's problems, they have enough of their own at home.
But when they finally attend, they find that creative solutions and coping strategies present themselves during brainstorming sessions with other caregivers who are going through similar experiences. Answers to questions get solved, such as how to get a loved one to: take a shower when they refuse, see the doctor, take medication, finish their meals, accept a caregiver in their home, sign Durable Power of Attorney, keep from wandering, or participate in activities they used to enjoy.
The ideal place to attend a support group is at the loved one's Adult Day Care Center, as the professionals there will be familiar with their situation. Support groups educate caregivers on how to manage challenging behaviors, helping them accept that patients (particularly those with dementia), may say and do hurtful things. They learn how to develop an emotional shield so hurtful statements no longer cause the devastation they once did. They also learn not to argue or use logic or reason, but distraction and redirection instead.
This new set of coping skills is challenging for caregivers to apply to their loved ones, who have always been self sufficient, looked up to and respected. The realization that their once-competent loved one is no longer who they used to be, even though they are still physically there, can causes great sorrow and tremendous feelings of loss.
Online support groups are also helpful when a caregiver needs someone to talk to, but it is 3 o'clock in the morning. The good news is that it's daytime somewhere, and caregivers need and offer support in every corner of the world.
DEPRESSION IN THE PATIENT
Additionally, depression should also be suspected in the one being care for and evaluated by a professional. Imagine yourself, having to rely on someone to care for you (usually the child you sacrificed and did so much for)--telling you what to do everyday. You're not allowed to drive, you've lost many of your friends and family, you have constant health problems and aches and pains, your mobility, sight, hearing, and memory are slipping, and you're facing mortality directly. Who wouldn't be depressed? Walk a mile with their walker and ask the doctor if an anti-depressant could be tried, which may help them to have a better quality of life.
AWARENESS FIRST KEY
By being aware of the risk of depression and giving attention to the earliest symptoms, caregivers may be able to lessen the severity and duration of an episode. Regular exercise, a healthy diet, a caregiver support group, positive self-talk, using Adult Day Care, focusing on the present rather than the decline of a loved one, and by seeing a mental health professional when necessary and possibly using anti-depressant medication-a caregiver's depression may be greatly reduced.
The emotional roller coaster of watching a loved one decline is one of the hardest experiences anyone can face. Every generation has had to cope with the loss of the ones who came before, and we all know it is a part of life, but even with all that has been written--nothing can ever prepare us for the sorrow.
SIGNS OF DEPRESSION
Feeling tired much of the time
A change in eating habits resulting in unwanted weight gain or loss
A change in sleep patterns-too much or not enough
A loss of interest in people and activities that used to be pleasurable
Becoming easily agitated, anxious, angered, frustrated, overwhelmed
Feeling that nothing you do is good enough and persistent "what's the use" thinking
Thoughts of death or suicide, or attempting suicide
Ongoing physical symptoms that don't respond to treatment--such as headaches, digestive disorders and chronic pain


Note: Jacqueline Marcell is an author, publisher, radio host, national speaker, and advocate for eldercare awareness and reform. She is the devoted daughter in her best-selling book, "Elder Rage, or Take My Father... Please! How to Survive Caring For Aging Parents", a Book-of-the-Month Club selection, being considered for a feature film. Jacqueline is also a recent breast cancer survivor, advocating for women to get mammograms and for caregivers to closely monitor their own health. She also hosts an Internet radio program "Coping with Caregiving" heard worldwide on www.wsradio.com/copingwithcaregiving.
For more information see www.ElderRage.com.
© Copyright 2004
Distributed to SitNews for publication by Jacqueline Marcell.
For permission to republish all/part of this article,
contact Jacqueline Marcell at j.Marcell@cox.net



Publish A Letter on SitNews Read Letters/Opinions
E-mail the Editor

Sitnews
Stories In The News
Ketchikan, Alaska