Viewpoints
Roundlog export from Gravina
by Mike Sallee
November 06, 2004
Saturday

Here's a photo taken a couple days ago of a barge being loaded with cedar helicoptered from Mental Health Trust's parcel on Gravina. The last I heard, Mr. Seley would not get a stick of this timber. These logs and the processing jobs they represent are to be exported in the round, "outsourced" to mills in the lower '48 and the Far East I suppose. Doesn't anyone see an irony here?
Mike Sallee
Ketchikan, AK - USA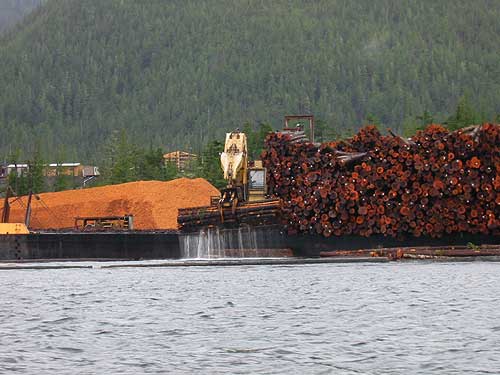 Note: Comments published on Viewpoints are the opinions of the writer
and do not necessarily reflect the opinions of Sitnews.
Write a Letter -------Read Letters

E-mail the Editor

Sitnews
Stories In The News
Ketchikan, Alaska