Viewpoints
Disgusting garbage problem...
by Dan Hart
November 22, 2003
Saturday

Open Letter: Sent to KGB Assembly Members 11/22/03
I, like many people who live here, like to use and enjoy some of our local trails. It is a great way to get out, get a little fresh air, a little exercise, and have a little conversation with neighbors. We walk our dogs and there are children oft times on the trail.
We have a "dumping" problem, as some people are spoiling our land with their garbage. A trail that begins at the "ball field" area, just off of Revilla Road, has become (for lack of a better description) disgusting!
For unknown reasons, an individual or group of individuals has chosen to spoil the area, rather than properly dispose of their trash. The old carpet, chairs, and truck toppers are bad, but now someone is dumping deer carcasses there!
You can imagine how it is to walk through the area littered with bones, legs, heads, and etc. Depending on the weather, the smell reminds me of a slaughterhouse! I am sure it is a health hazard.
I believe that this is KGB land, and it should be cleaned up. Obviously, the dumping person or persons should not have done what they did, but now that it is there, it needs to be cleaned up!
Everyone I have talked to is revolted by the situation. There is enough there now that it would be difficult for someone without a large truck to properly dispose of the mess.
I request that this situation be looked into, and hopefully cleaned up. There also needs to be some way to prevent future dumping.
I made these pictures a couple of days ago, but as of yesterday afternoon, the mess was still there.
Thank you for your attention to this matter.
Dan Hart
Ketchikan, AK - USA
Photo Gallery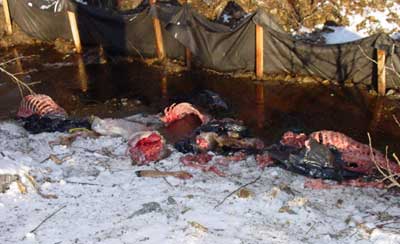 Deer bones dumped...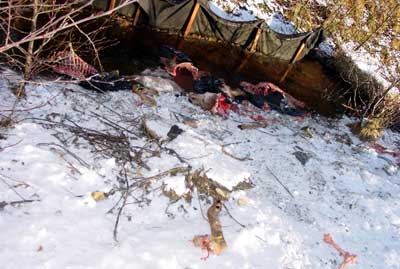 Deer bones...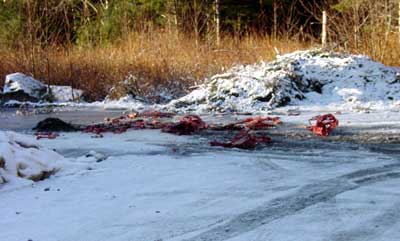 More deer bones...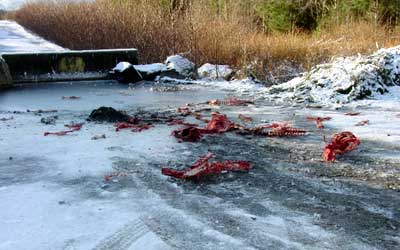 More deer bones dumped...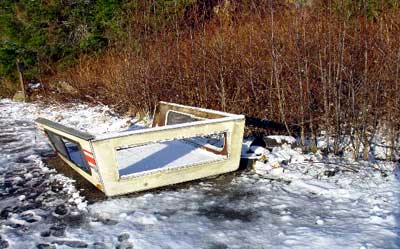 Camper shell dumped...
Note: Comments published on Viewpoints are the opinions of the writer
and do not necessarily reflect the opinions of Sitnews.




Post a Comment -------View Comments

Submit an Opinion - Letter

Sitnews
Stories In The News
Ketchikan, Alaska