Viewpoints
Proposition 1/SPH Beach
By Lauralynn Williams
October 01, 2008
Wednesday

Vote YES on Proposition 1. Save South Point Higgins Beach for public use and enjoyment. Be informed of the facts.

A link to the history of the project to save SPH: http://www.ketchikanbeaches.org/KBAProp1.pdf

Bottom line:

On August 4, 2008, the Borough determined to put a proposition before the voters on October 7, 2008 authorizing the acquisition of SPHB funded through the sale of Borough lands and authorizing issuance of notes or other debt instruments in connection with the acquisition in an amount not to exceed $1,170,000. . . . This proposition, which would allow the Borough to fund the beach purchase from the sale of.Borough lands for timed payments to be made according to the purchase and sale agreement between the Borough and the Trust., must be approved by Borough voters because the Borough would be accruing debt for more than a twelve month period.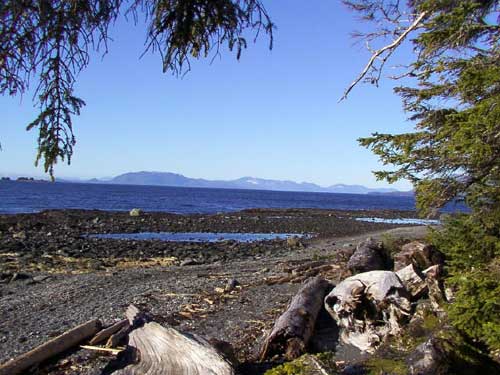 VOTER TAXES WILL NOT INCREASE AS A RESULT OF THE PURCHASE OF SPHB!

We have to opportunity to save South Point Higgins Beach for our own enjoyment and that of our children. South Point Higgins Beach is a public beach that is tucked away 12 miles north of town, and frequented mostly by the local community. It is still wild, with huckberries dripping off off the bushes, Eagles nests, Eagles crying out, and the surf washing up the shoreline. It is a beautiful stretch of beach accessed through an amazing patch of mostly old trees. Many people go there to walk there dogs, picnic with family and friends, find peace and commune with nature.
If you have never been there, I urge you to visit before the election, so you too, can appreciate the amazing peace and beauty of this place. South Point Higgins Beach is sacred to me and my family, and a huge asset to this community.
We have so few of these wild beautiful places left, we can not allow this one to be developed. Once it is gone, we will never get it back.

Please save South Point Higgins Beach.

Lauralynn Williams
Ketchikan, AK

About: "Resident of Ketchikan for over 13 years.
Employed at Ketchikan General Hospital
Avid supporter of KBA
Mother, pet owner, Nurse, Manager, Home owner,"
Received September 27, 2008 - Published October 01, 2008
Viewpoints - Opinion Letters:
Webmail Your Opinion Letter to the Editor
Note: Comments published on Viewpoints are the opinions of the writer
and do not necessarily reflect the opinions of Sitnews.
E-mail your letters & opinions to editor@sitnews.us
Your full name, city and state are required for publication.


SitNews ©2008
Stories In The News
Ketchikan, Alaska