Viewpoints
Gravina Island Clean-up
By Jerry Cegelske
October 09, 2006
Monday

Thanks to the Tongass Chapter of the Society of American Foresters for cleaning up their section of North Tongass Highway. They were lacking one piece because I picked it up. I was on my way to the Gravina Island Clean-up the morning of September 9th and was following a truck when I observed trash blowing out the back of the truck. I took some pictures of the truck and picked up the trash so I will be issuing a citation for that.

Mary Hastings was again working on the Clean-up along with Wylie Allen, Mark Hanzilk, Jim Pomplun, Aaron Anderson and others the second weekend. The tide was much lower the second weekend which exposed material not previously observed. Besides collecting additional material, the material collected the previous weekend was transported to a dumpster near the Harbormasters office for removal to the landfill. It is really amazing what had been collected, an outhouse, jet airplane tire, baby bottle, carpet, refrigerators, drivers license, ropes, and a thousand other things. It totaled over 6660 pounds but didn't include the batteries which were recycled with the help of Wylie Allen.

Two boats were removed from the shoreline on the 9th and 10th. This week two more were being cut up in preparation for future removal; the cement sailboat and the iron barge. The Gravina Shoreline will gradually change from a littered landscape to a cleaner place to recreate with the hard work of the volunteers. It may be nice to see the boats on the shore from the Ketchikan side, but viewing the remains with engines leaking oil, batteries dumping acid into the water. The trash left behind by the collapsing boats is not pretty when you have to clean the mess up.

A third cleanup is scheduled for the14th of October when tides will be favorable for collection of material and removal of trash. I hope to see you there.
Jerry Cegelske
Code Enforcement Officer - KGB
Ketchikan, AK - USA

Received October 09, 2006 - Published October 09, 2006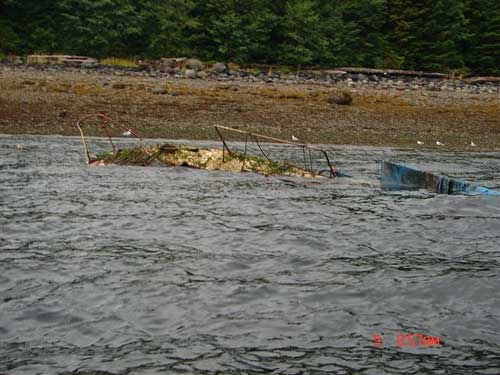 A sunken boat near Clump Island scheduled for removal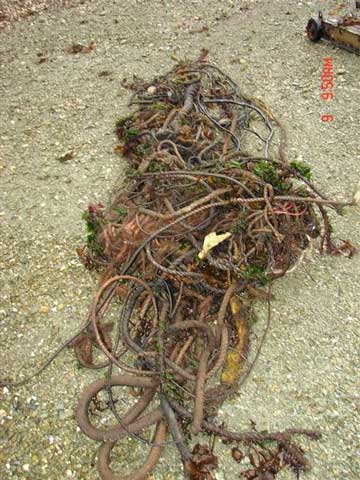 A collection of ropes gathered near Clump Island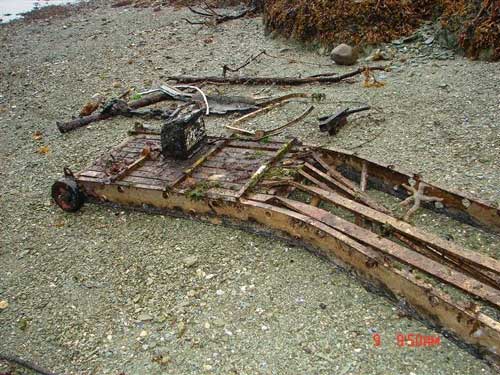 Chains, battery and stainless roller stand collected for removal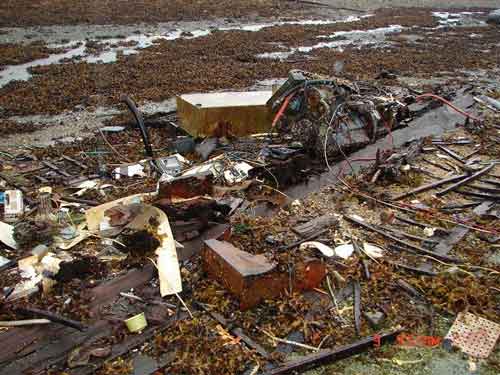 The remains of a boat removed from the beach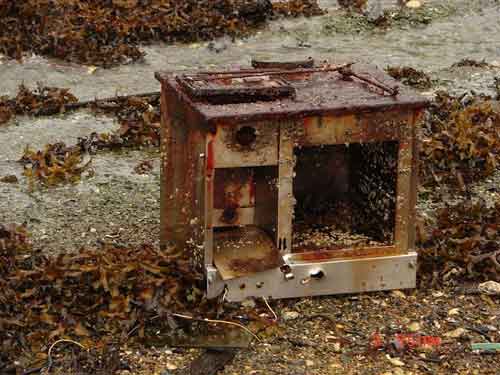 Boat stove removed from the beach
Jim Pomplun, Wylie Allen, and Mark Hanzilk remove pieces of a former vessel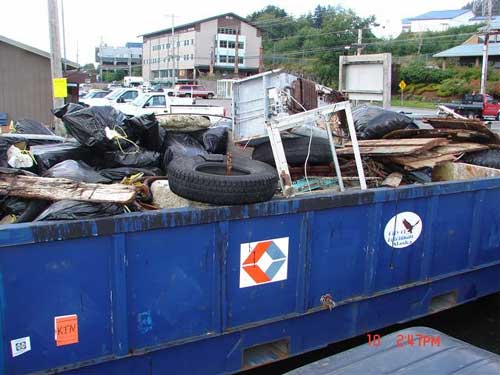 Part of the over 6660 pounds of trash collected from Gravina Island on September 2&3 and 9th and 10th



Note: Comments published on Viewpoints are the opinions of the writer
and do not necessarily reflect the opinions of Sitnews.
Send A Letter -------Read Letters

E-mail the Editor at editor@sitnews.us

Sitnews
Stories In The News
Ketchikan, Alaska