Viewpoints
We enjoyed our visit
By Vita Rokaw
September 05, 2006
Tuesday

I enjoyed reading your article on Blueberry Festival. I found it on the web.

I think we just missed it having been to Ketchikan 2 weeks ago, Aug 12 - 19, 2006. Ketchikan was one of our ports of call and a one day excursion from our cruise ship the Oosterdam. While in Ketchikan, we visited the Misty Fjords.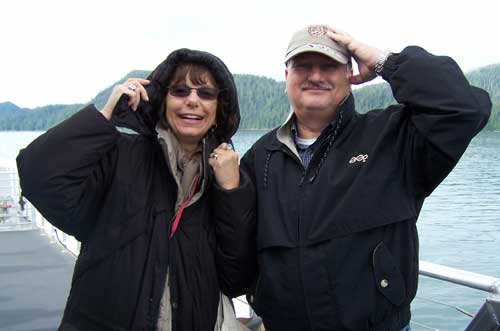 We really enjoyed our visit... but it was way too short. I would have loved staying another day in each port to really walk around and visit all of the sights.

I didn't know that there was a Blueberry Festival until I started reading the article in AAA Going Places magazine... the article titled, "ALASKA - A Place To Chill Out", September/October 2006, page 30, mentioned it.. It sounds like fun and a lot of planning and organizing. The community really gets involved. Nice.

Would you believe I never got to try any of the Alaska berries! I was looking all over for some preserves to bring home also but never found any of them either.Maybe there is a web site?

Alaska sure is a beautiful State.

Thanks,
Vita Rokaw
Ft. Pierce, FL - USA



Note: Comments published on Viewpoints are the opinions of the writer
and do not necessarily reflect the opinions of Sitnews.
Send A Letter -------Read Letters

E-mail the Editor

Sitnews
Stories In The News
Ketchikan, Alaska