Ketchikan Kruzers Show N Shine
September 03, 2005
Saturday

Ketchikan, Alaska - Classics, sports cars, pickup trucks, and imports were buffed to a sparkling shine and exhibited at the Ketchikan Kruzers' 3rd Annual Show N Shine Car Show.
The winner of this year's show was a classic 1956 Ford pickup owed by Scott May. May also claimed 2nd place with his 1968 Chevelle SS 396 muscle car . And what fun is kruzin' without the girls... claiming third place was Debbie Phillips with her spicy hot 1961 Corvette.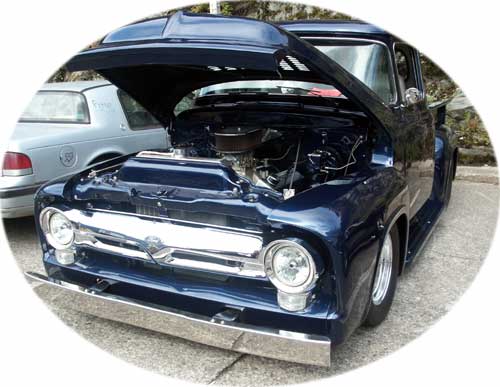 1st place: 1956 Ford pickup - Owner Scott May - Value $35,000
Photograph by Dick Kauffman

In addition to participating in car shows to help raise funds for local groups and various community projects, this group of car enthusiasts enjoy taking their classy cars out for a spin even though Revilla Island has under 30 miles of highway.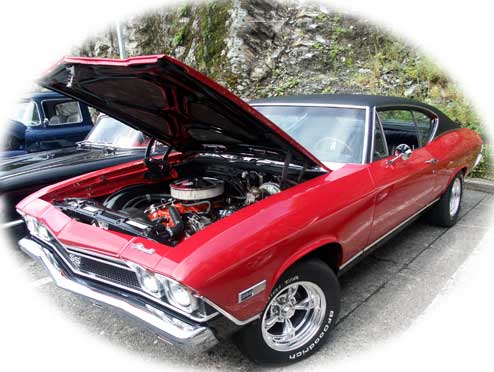 2nd place: 1968 Chevelle SS 396 - Owner Scott May - Value $30,000
Photograph by Dick Kauffman

This year, half the admission proceeds from the 3rd Annual Show N Shine Show held on the 4th of July at the Federal Building parking lot were donated to Hoopmania.
Any one interested in becoming a member of the Ketchikan Kruzers can find more information about the Kruzers on their website. Membership dues are $20 annually and meetings are set and announced by e-mail.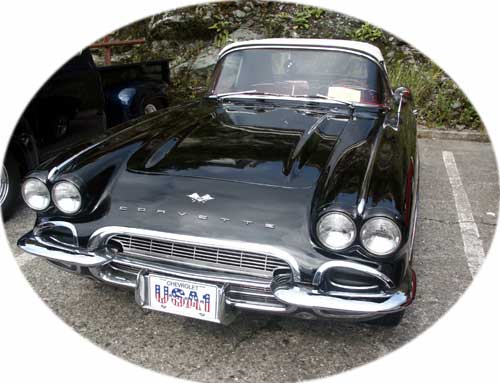 3rd place: 1961 Corvette - Owner Debbie Phillips - Value $45,000
Photograph by Dick Kauffman
On the Web:
Ketchikan Kruzers
http://www.kpunet.net/~mr2di4/Kruzers/
2005 Show N Shine Car Show Photo Gallery

Pictured are some of the many cars participating in the show...
1964 Pontiac GTO - Owner Alan Slade
Photograph by Dick Kauffman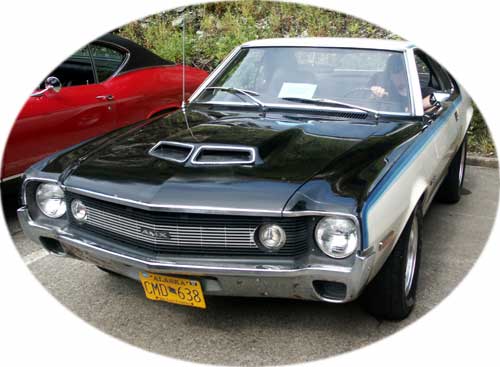 1970 American Motors AMX 390 - Value $10,000 - Owner Lee Caskey
Photograph by Dick Kauffman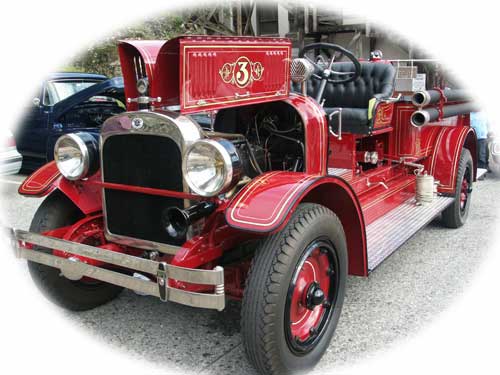 The Seagrave Company 1925 fire engine - Owned by the Ketchikan Fire Department - Purchased new in May 1925 -- Value $100,000 to $500,000.
Photograph by Dick Kauffman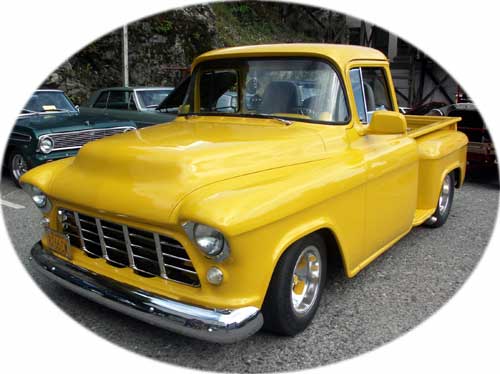 1955 Chevrolet pickup - Owner Jim Hall - Value $15,000
Photograph by Dick Kauffman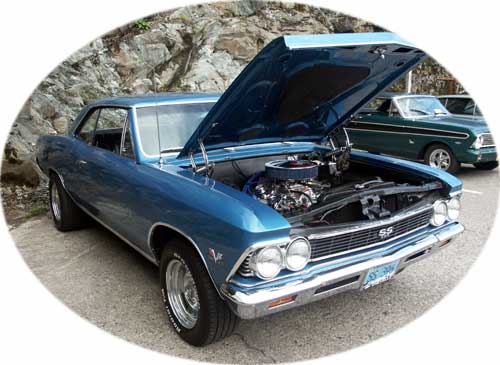 1966 Chevelle 396
Photograph by Dick Kauffman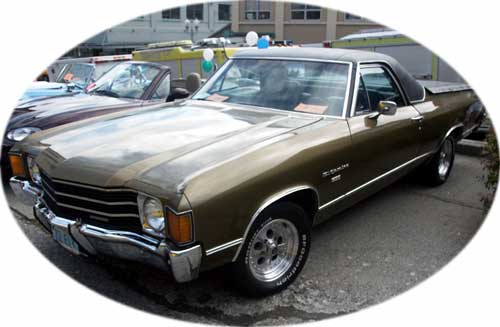 1972 El Camino 350 - Owner Ray Bryan
Photograph by Dick Kauffman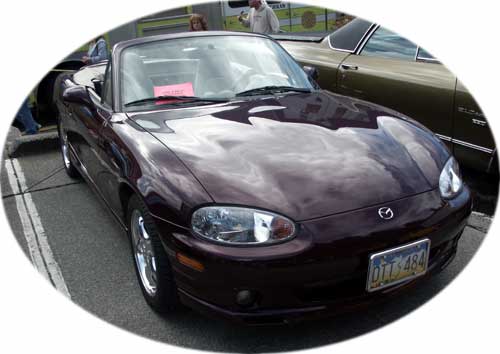 2000 Mazda Miata special edition - Owner Eric Bjella - Value $20,000
Photograph by Dick Kauffman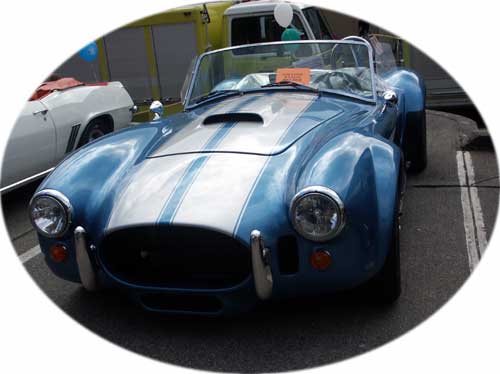 1966 AC Cobra - Owner Steve Phillips - Value $65,000
Photograph by Dick Kauffman
E-mail your news & photos to editor@sitnews.us


Publish A Letter on SitNews Read Letters/Opinions
Submit A Letter to the Editor
SitNews
Stories In The News
Ketchikan, Alaska