Tongass Ranger Headed to D.C. Post
August 21, 2004
Saturday

Ketchikan, Alaska - For nearly six years he has led the Ketchikan-Misty Fiords Ranger District, now Jerry Ingersoll is headed to the nation's capital.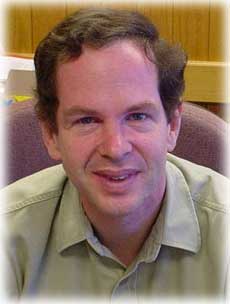 Jerry Ingersoll
Ingersoll recently accepted the Off-Highway Vehicle Program coordinator position at the Forest Service's headquarters in Washington, D.C. He reports to his new job in October.
"I'm looking forward to the challenges of my new job," said Ingersoll. "I'll have the opportunity to make a difference on an important issue facing the Forest Service at the national level, providing a framework for better management of off-highway vehicle recreation across all the national forests."
"We hate to see Jerry go," said Tongass National Forest Supervisor Forrest Cole. "He's done a great job in Ketchikan, but has an extremely important task ahead in D.C. The Chief of the Forest Service has identified unmanaged recreation, especially impacts from off-highway vehicles, as one of the key threats facing the agency today."
Off-highway vehicle use is one of the fastest growing recreation uses on National Forest System lands, increasing from an estimated 5 million total users in the 1972 to more than 36 million users in 2002.
The district ranger said although he's excited about his new job, it's a "very hard thing" leaving Ketchikan.
"This community has been wonderful for the whole family," he said. "My wife, Amelia, learned to sail here. My son, Andy, caught a 20-pound king salmon. My daughter, Maria, performed her first ballet recitals. My son, Raymond, was born here. I've been honored to be able to perform with the First City Players and in the Monthly Grind. Southeast Alaska has been a great adventure and a wonderful home for us."
Ingersoll said he will miss the people he has served with on the Tongass.
"The best part of my job as district ranger has been working with the outstanding Forest Service employees here, both on the Ketchikan-Misty Fiords Ranger District and across the Tongass," he said. "Forest Service employees do an incredible job of caring for the land and serving people under sometimes trying circumstances - in bad weather, under political pressure, and faced with conflicting and complex rules and regulations. This is a great team and I'm going to miss them."
Ingersoll takes more than 18 years of Forest Service experience to his new position. Some of his previous jobs include management analyst, assistant planner, reforestation forester, timber management staff, forest planner and planning team leader. Ingersoll has worked on national forests in Arkansas, Nevada and Colorado.
Ingersoll was born in Cambridge, Mass., and grew up in Pasadena, California.
He earned his bachelor's in forestry and master's in wildland resource science from the University of California, Berkley.
Source of News & Photograph:
USFS - Tongass National Forest
Web Site


E-mail your news & photos to editor@sitnews.org


Post a Comment View Comments
Submit an Opinion - Letter

Sitnews
Stories In The News
Ketchikan, Alaska