Gov. Announces Progress Made On Restarting Ketchikan Veneer Mill
August 22, 2003
Friday - 12:20 pm

Ketchikan, AK - Governor Frank Murkowski today announced the administration has made significant progress on restarting the shuttered veneer mill located at Ketchikan's Wards Cove. According to information provided by the Office of the Governor, based on the progress made by the administration, Timber Products Corporation of Eugene, Oregon, has agreed to resume negotiations with the state and other key parties to open the plant.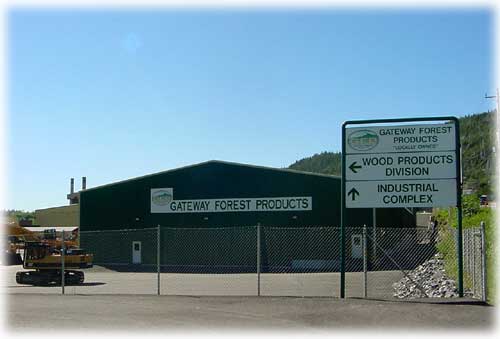 Now Shuttered Veneer Mill - Wards Cove
The old GFP...
File photo by Dick Kauffman
---
Murkowski toured the mill on August 8th, one day after holding a meeting in Juneau with all the key players involved in a potential restart. Since that time, administration staff has been working to remove impediments that were identified at the August 7th meeting.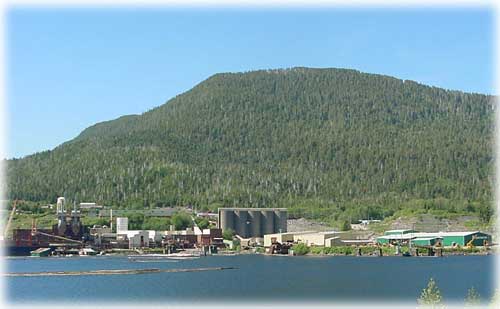 Wards Cove
On the far right can be seen the now shuttered veneer mill
File photo by Dick Kauffman
---

"There were three significant roadblocks, which we believe we have been able to overcome," Murkowski said. "First was to secure an adequate timber supply to provide operational certainty for the first few years of operation. We have identified sufficient timber from state lands that we can offer to provide a startup volume for the plant. Second, we have assisted in finding a source of capital that will be needed to bring the plant back up to operating condition. And third, we are working with the Ketchikan Gateway Borough to expedite permit actions that will be needed."
Murkowski said he has directed his staff to work with Timber Products, the borough and other parties that will be involved to facilitate the negotiations, with the goal of reopening the plant as soon as possible.
Source of News Release:
Office of the Governor
Web Site




Post a Comment -------View Comments

Submit an Opinion - Letter

Sitnews
Stories In The News
Ketchikan, Alaska