Cultural Exchange Camp 2003
by Bruce Dixon
August 16, 2003
Saturday - 12:05 am

Ketchikan Indian Corporation and the Village of Saxman teamed up to offer a first ever regional Cultural Exchange Camp at Mahoney Lake. Cape Fox Corporation graciously allowed the use of their beautiful site as a staging area for the Camp. KIC and Saxman have been holding camps separately for years and it was decided to join forces and invite Metlakatla and Prince of Wales residents as well. Central Council Tlingit and Haida Indian Tribes of Alaska assisted in funding the Camp with Tribal Wellness funds.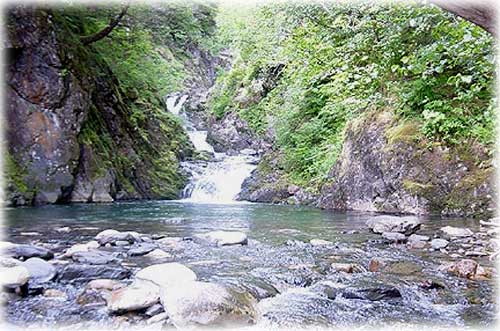 Photo by Debbie Patton

The intention of the camps is to celebrate and learn about traditional Native lifestyles in Southeast Alaska and support sobriety and healthy lifestyles. Adult instructors educated the kids about traditional art, foods and customs. Prevention and consequences of drug and alcohol abuse were reviewed with talking circles and other healing ceremonies were offered. Art, archery, canoeing, fishing, swimming and gathering of Native foods were some of the activities enjoyed.
Seventy (70) kids from the Ketchikan area participated in the eight-day camp along with twenty-five (25) adult staff, native instructors and Elders. Thanks to the overwhelming community support the camp was a tremendous success!




Post a Comment -------View Comments

Submit an Opinion - Letter

Sitnews
Stories In The News
Ketchikan, Alaska