Vessels To Be Moved From Casey Moran Harbor By Aug. 11th

July 31, 2006
Monday

Ketchikan, Alaska - The City of Ketchikan Port and Harbors Department has sent letters to all boat owners at Casey Moran Harbor requesting removal of their vessels from the harbor by August 11, 2006. Notices have also been posted on boats.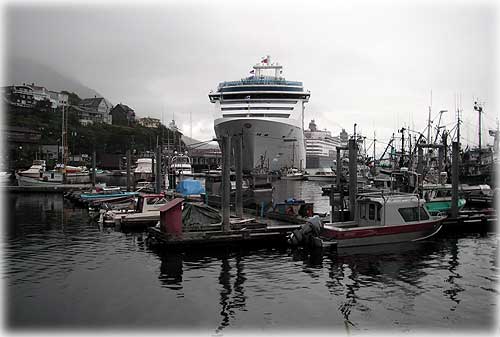 Casey Moran Float, also known as City Float
Photo by Dick Kauffman

With the vessel removal deadline set at August 11th, Chris Brewton, Ports and Harbors Director, said it is the desire of Ports and Harbors to have the Casey Moran Harbor empty of all vessels by August 14th in order that work can begin on the Berth 3 project.
Brewton said work on the new Berth 3 project is scheduled to begin on August 15th and will begin with the demolition of the small boat harbor. The prime contractor for the City of Ketchikan's $38 million cruise ship dock reconfiguration project is American Civil Constructors Hurlen - a Washington based company.
For questions concerning the request to move vessels, call Port & Harbors at 228-5632.

Publish A Letter on SitNews
Read Letters/Opinions
Contact the Editor
SitNews
Stories In The News
Ketchikan, Alaska