Viewpoints
Strange Things are Done as Summer Fun!
By Jerry Cegelske
June 21, 2006
Wednesday

I recently made a trip on S. Tongass to see what messes have been left for the decent people in town to pay to clean up. I was rewarded to find some wood from a remodel job that someone dumped along the road that will have to be cleaned up. What slobs.

The next day I was going North to take pictures of a property and drove by Whipple Creek only to see two plastic containers loaded with clothes and paperwork. I decided to stop and check them after I took the pictures. Upon returning and taking the pictures, I was about to load them up in the truck for disposal when a small red car pulled up. The driver got out, opened the back door and loaded one of the containers in the back seat. He then tried to load the second container but ended up putting it in the front passenger's seat. He really did not seem happy about the whole deal and was muttering a few words. Apparently it was his turn to have the kids or something! Wonder what would have been discussed "he said- she said" style had he arrived five minutes later!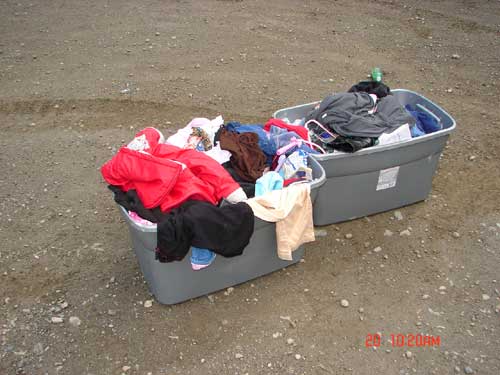 Children's clothes left at the parking area at Whipple Creek.

Since I was close to Whipple Spur, a popular dumping area, I decided to check it out. Again I wasn't disappointed. There was a yellow bag of trash lying there, with other trash scattered about. What was strange was what the bag said!

I also found a white Chrysler New Yorker dumped at Whipple Spur. It had been trashed and a small tree had fallen on it. What was strange about the whole thing was that a large tree had been placed to hide the car, along with another tree section. The windshield had been smashed and the window VIN number had been removed as had the license plates, so it took me ten minutes instead of five to determine the plate number. Another ten minutes and I was at the Alaska State Troopers getting the information on the documented owner (a 20 something). I left a message for the previous registered owner and he later stated he had sold the vehicle to the 20 something, confirming the information I had gathered.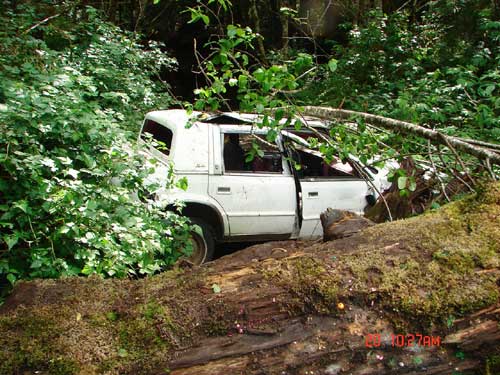 Chrysler New Yorker left at Whipple Spur.

I believe people should enjoy their work, and I hope the owner enjoys the work he has created for himself by dumping the vehicle instead of disposing of it properly. I know I'm enjoying filling out the $200.00 citation!

Recently overheard- a female tourist walking down the sidewalk yelled over her shoulder to her friend in the jewelry shop- "Come on, before you by a jewelry shop!"


Jerry Cegelske
Ketchikan, AK - USA

About: Jerry Cegelske is the Borough Code Enforcement Officer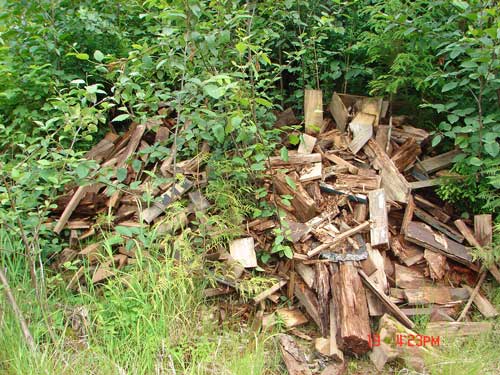 Wood from a deck reconstruction dumped on S. Tongass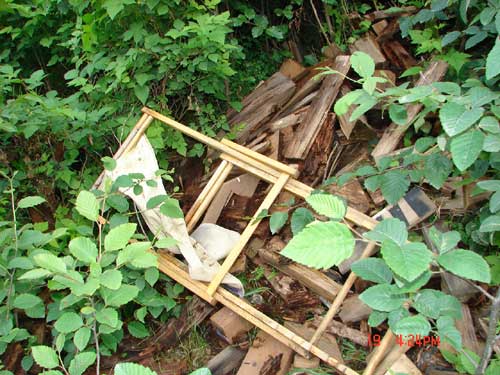 Wood from a deck reconstruction dumped on S. Tongass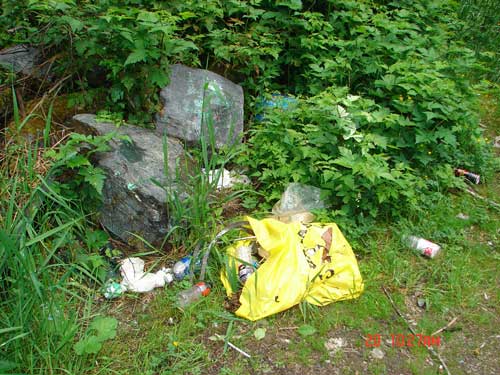 Trash left at Whipple Spur.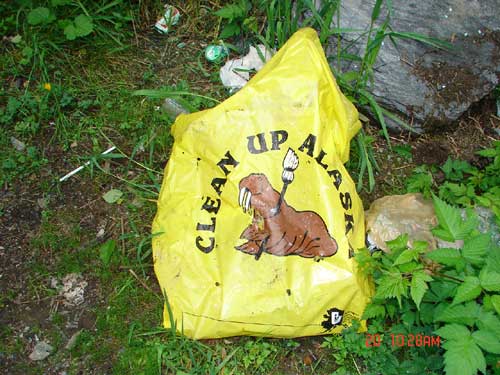 Trash left at Whipple Spur.

Note: Comments published on Viewpoints are the opinions of the writer
and do not necessarily reflect the opinions of Sitnews.
Send A Letter -------Read Letters

E-mail the Editor

Sitnews
Stories In The News
Ketchikan, Alaska