Viewpoints
Happy Father's Day
By Bob Ciminel
June 18, 2006
Sunday

This is the first Father's Day in 60 years that I haven't had a father. It's an emotional strain and a double downer because I leaving on a two-week road trip this afternoon. But we celebrated yesterday, and having my son and his family with us made it a special day. I only wish my daughter in Iowa could have joined us. I know she was here in spirit, and sometimes that's all you can ask. I wish all of my readers the best things that life can offer - children.
In honor of this day, I offer you a photo of the newest father in our family, Scott and his daughter Ella Marie, who is now 19 months old and a joy to be around.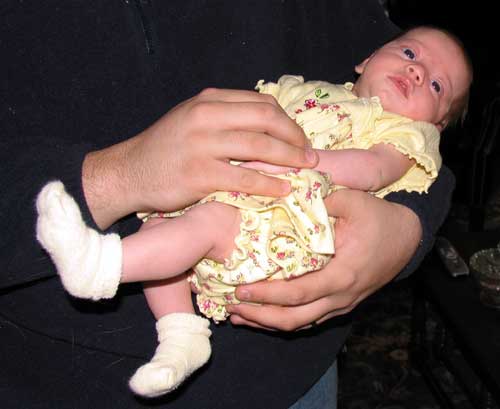 Scott and Ella Marie
Bob Ciminel
Roswell, Georgia



About: Bob Ciminel lives in Roswell, Georgia and has been employed in the commercial nuclear industry for the past 35 years. He is also a writer and his column appears on SitNews.

Note: Comments published on Viewpoints are the opinions of the writer
and do not necessarily reflect the opinions of Sitnews.
Send A Letter -------Read Letters

E-mail the Editor

Sitnews
Stories In The News
Ketchikan, Alaska