Viewpoints
Bunnies
By Nancy Jensen
June 27, 2005
Monday

Editor,
Here's a picture of some surprising yard guests of ours. Anyone out there recognize these two bunnies? They have been hanging out at our house at 11 mile N. Tongass for the last few days.
They are very sweet and let people pet them. Obviously someone has loved them. Anyone claim them? Call 225-6399 to take them home. They won't survive long hanging out by the highway.

Nancy Jensen
Ketchikan, AK - USA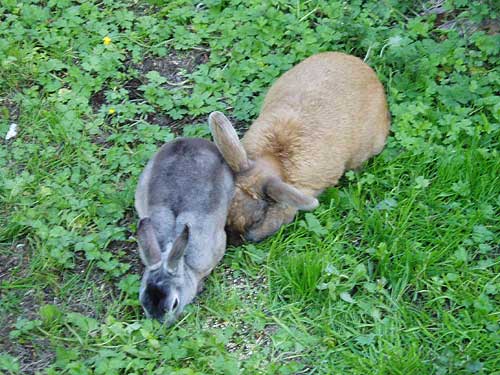 Note: Comments published on Viewpoints are the opinions of the writer
and do not necessarily reflect the opinions of Sitnews.
Write a Letter -------Read Letters

E-mail the Editor

Sitnews
Stories In The News
Ketchikan, Alaska