Viewpoints
Taking Care of Your Trash!
By Jerry Cegelske
June 14, 2005
Tuesday

On May 31 I received a phone call about some trash that was found on the road to Talbot Lake. Someone had dumped a lot of household garbage by the bridge and left a big mess for everyone. Some of it ended up in the creek where someone else retrieved it. A nice gift for all of us.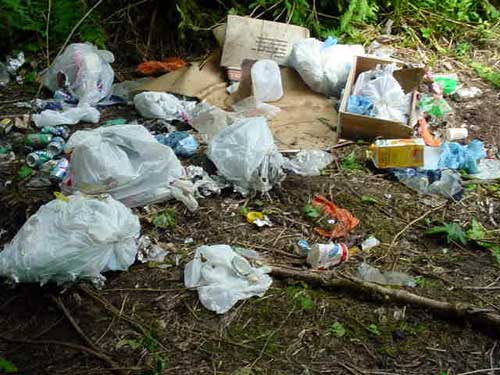 While checking out the mess, the names of the trash owners were discovered. This is going to be easy! Well not quite. It just so happened that the trash's owner decided to sell his truck which he used to haul trash to the dump. Someone wanted to buy the truck so it was sold- Trash included at no extra cost. The truck owner had an agreement with the purchaser. Purchaser would get a battery for the truck and take the trash to the dump, and seller would knock $200.00 off the price of the truck. Done deal- except that the trash ended up on the road to Talbot Lake! So now we have one torqued off former owner looking for the dumper along with the code enforcement officer- wonder if there will be anything left for me to deal with if he finds the dumper first?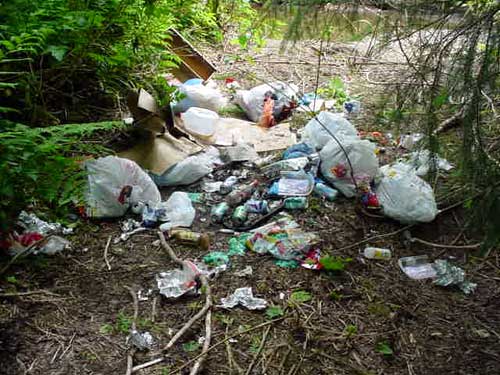 Take care of your trash- you don't know all the personal information you are trusting someone when you let them "take care" of it for you! This was a good chance for someone to steal an identity with all the personal information that was in the trash.

Thanks to the great people that took the time and effort to clean it up and provide the information to me. Also a big "Thank You" to all the unknown people that have been taking the time to cleanup other people's messes over the past years. Your work and efforts are appreciated.


You can make a difference! Show your support for a cleaner Ketchikan, stop by the Planning Department at 344 Front St. and ask for a
"You Can Make A Difference" bumper sticker.

Thanks for the cleaner Ketchikan,

Jerry Cegelske
Code Enforcement
Ketchikan Gateway Borough
E-mail: jerry.cegelske@borough.ketchikan.ak.us
228-6621
Ketchikan, AK - USA
Note: Comments published on Viewpoints are the opinions of the writer
and do not necessarily reflect the opinions of Sitnews.
Write a Letter -------Read Letters

E-mail the Editor

Sitnews
Stories In The News
Ketchikan, Alaska