Viewpoints: Letters / Opinions
A waste of money!
By Paul G. Jaehnert
May 04, 2013
Saturday AM

While millions of confiscated guns are currently being destroyed by federal, state and local governments, why can't many of these guns instead be expropriated for use by law enforcement agencies and/or the U.S. military?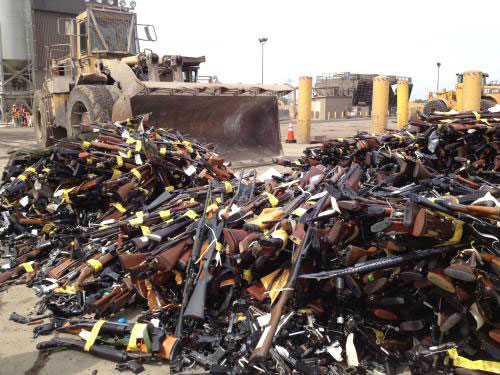 At first glance, it would appear that destruction of these firearms will make our streets safer; however, many of these guns will be replaced by new ones sold by gun dealers.
Paul G. Jaehnert
Vadnais Heights, MN
Received May 02, 2013 - Published May 04, 2013
Viewpoints - Opinion Letters:
Webmail Your Opinion Letter to the Editor
Representations of fact and opinions in letters are solely those of the author.
The opinions of the author do not represent the opinions of Sitnews.
E-mail your letters & opinions to editor@sitnews.us
Your full name, city and state are required for letter publication.


SitNews ©2013
Stories In The News
Ketchikan, Alaska