Viewpoints
The Proposed Library
By Ken Leland
May 02, 2011
Monday

My God! I can't believe the proposed new Library design. It looks more to me like a place to store Airliners, not books. With those high ceilings it will take a massive heating system to keep that place warm enough for anyone's comfort. Just the cost of fuel oil or electrical power would be enough to heat the entire Plaza.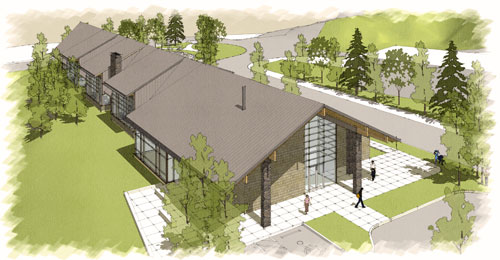 This place would be more suitable for tropical climates, not Alaska. Was this even considered in the design?
Ken Leland
Ketchikan, AK
About: "Long Time Ketchikan resident"
Received April 29, 2011 - Published May 02, 2011
Related Information:
Viewpoints - Opinion Letters:
Webmail Your Opinion Letter to the Editor
Note: Comments published on Viewpoints are the opinions of the writer
and do not necessarily reflect the opinions of Sitnews.
E-mail your letters & opinions to editor@sitnews.us
Your full name, city and state are required for letter publication.


SitNews ©2011
Stories In The News
Ketchikan, Alaska