Viewpoints
Tourists
By Jerry Cegelske
May 25, 2006
Thursday

Last week I saw two couples pondering over a map at the corner of Main and Grant Streets. I asked "How may I help you lost souls?" They stated that a female member of the group was looking for a named jewelry shop in town. I told them to go down three blocks and take a right turn. The two men were seen turning the map, and one then stated he was having difficulty in finding Main Street on the map. I looked at the map and said, " The main problem is you're using a Juneau map!' We all laughed and they said if I was ever in Michigan and needed help to look them up!
Jerry Cegelske
Ketchikan, AK - USA
About: Jerry Cegelske is a resident of Ketchikan. He is retired from the US Forest Service and currently a Code Enforcement Officer with the Ketchikan Gateway Borough.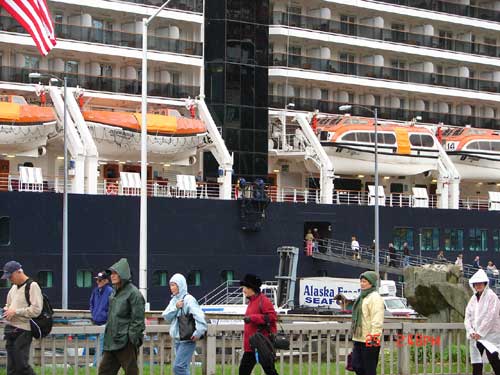 Tourists
Note: Comments published on Viewpoints are the opinions of the writer
and do not necessarily reflect the opinions of Sitnews.
Write a Letter -------Read Letters

E-mail the Editor

Sitnews
Stories In The News
Ketchikan, Alaska