Viewpoints
Community Beach Clean-up
by Gigi Pilcher
May 01, 2005
Sunday

Spring clean up includes cleaning up our beautiful beaches, and last Saturday a group of volunteers "shipped" out to Blank Island and over to Blank Inlet (Gravina Island area) to do a little litter pick-up.
While no couches or mattresses were found growing in trees, there were many other interesting "finds". Among the carelessly tossed glass bottles, cans, shot gun shells, plastic bags, and plastic bottles, was shockingly a pair of undies along with evidence that someone practiced safe sex. Isn't is amazing what people so carelessly toss away for someone else to clean up? There were lots of tarps tied to trees, ropes, axes, and even a wind chime!
If anyone is interested in helping clean beaches on Mother's Day, please contact me or other clean up volunteers. Flyers will be posted.
We are thinking of trying to clean-up Black Sand Beach or maybe other areas along Gravina.
Gigi Pilcher
E-mail: warriorwoman@kpunet.net
Ketchikan, AK - USA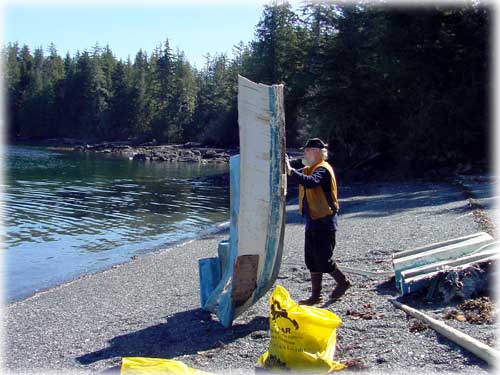 Mike Sallee participating in cleanup...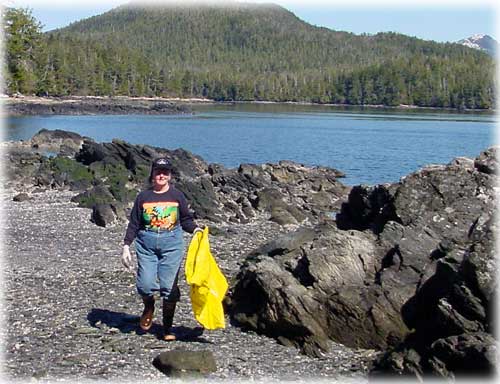 Susan Walsh participating in beach cleanup...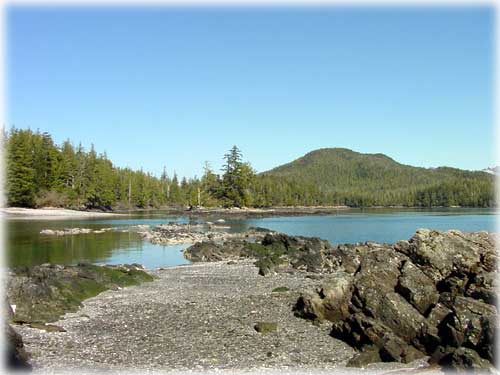 The results after cleanup... a more beautiful Blank Island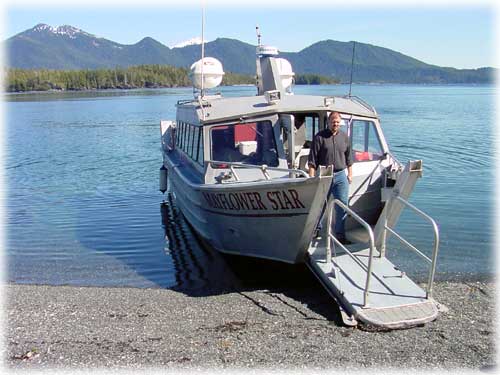 Captain Don DeVore of the Mayflower Star participating in clean up...
www.awesomeadventuresak.com
Note: Comments published on Viewpoints are the opinions of the writer
and do not necessarily reflect the opinions of Sitnews.
Write a Letter -------Read Letters

E-mail the Editor

Sitnews
Stories In The News
Ketchikan, Alaska