Cutter Mustang in dry-dock facility
in Ketchikan for major overhaul

May 05, 2004
Wednesday

Ketchikan, Alaska - Coast Guard cutter Mustang departed Seward, Alaska on April 10th and transited to Ketchikan for a 15-week dry-dock maintenance availability at the Coast Guard Integrated Support Command base, making it the longest maintenance period to date for the 18-year-old patrol boat.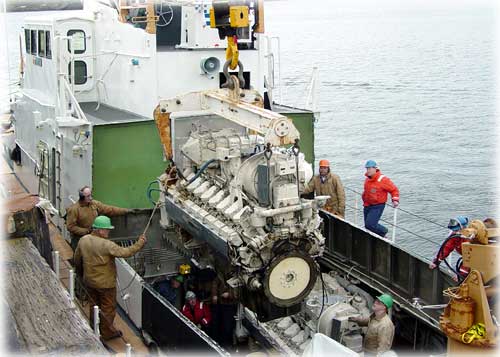 Workers haul the portside main diesel engine aboard the 110-foot Seward-based cutter Mustang. The ship is undergoing an extensive 18-week dry-dock maintenance period.
Official U.S. Coast Guard photo by Petty Officer Jarrod Kushla, Cutter Mustang

The 110-foot Mustang is scheduled to receive two new main diesel engines, repair of extensive corrosion to the interior hull, and cut and replace thin hull plating during this intensive dry-dock. An enormous crane removed both main diesel engines and generators April 19th as crewmembers and yard workers began preparations to completely renew Mustang's engine room.
The following day, workers successfully dry-docked Mustang in the industrial railway with assistance from a local tug, Jennie B, and the Mustang now sits high and dry. The Coast Guard cutter Mustang is scheduled to return to Seward in mid- to late July.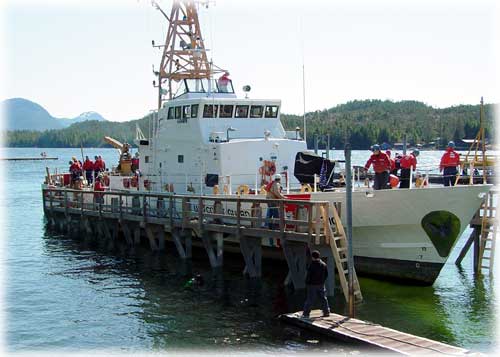 Coast Guard cutter Mustang, based in Seward, enters the dry-dock
facility to begin an extensive 18-week maintenance period where the 110-foot cutter will receive two new main diesel engines, repair extensive corrosion to the interior hull, and cut and replace thin hull plating.
Official U.S. Coast Guard photo by Petty Officer Jarrod Kushla, Cutter Mustang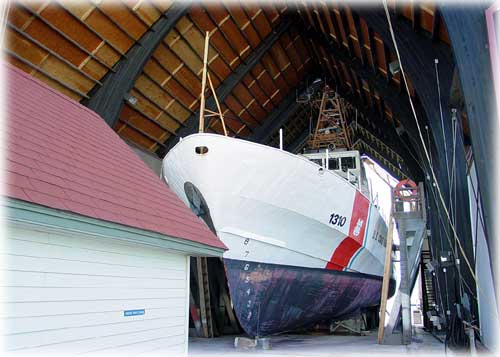 The 110-foot Seward-based Coast Guard cutter Mustang rests high and dry at the dry-dock facility where the Island Class patrol boat is undergoing an 18-week maintenance overhaul.
Official U.S. Coast Guard photo by Petty Officer Jarrod Kushla, Cutter Mustang
Source of News Release & Photographs:
United States Coast Guard
Web Site

E-mail your news & photos to editor@sitnews.org


Post a Comment View Comments
Submit an Opinion - Letter

Sitnews
Stories In The News
Ketchikan, Alaska