Viewpoints
Help!
by Jerry Cegelske
April 20, 2005
Wednesday

Hey, I love my job- I'm never disappointed with it- I go out to look for trash and I always find it! We've got some great slobs out there! They never let me down. I rate them second to none in the world. How else would you describe people that dump trash on Revilla Road after ten people from Cub Scout Pack 3 spend their Saturday morning in the rain picking up trash for most of the first three miles of the road? I drove out there Monday afternoon and the beer cans, pop cans, McD's, mylar baloons and other trash was already along the road. What an insult! Mile 4.2 was also littered again. I just love these guys and gals. Will some shrink out there tell me why they feel the need to do it? Is it because they don't want us to have something nice? Is their life miserable so they want us to be also? Did their mothers not love them enough? Did their fathers beat them; or didn't their fathers beat them enough? Do they not love themselves? What is the answer? Maybe we should take a poll!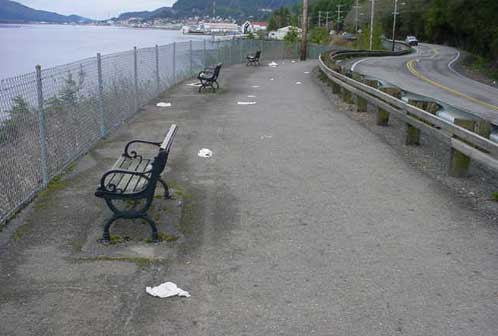 South Tongass Highway

It's great that the Deer Mt. Landfill has a free week for everyone to get rid of their stuff. So tell me why they feel it necessary to dump stuff along the road? We work to clean up Revilla Road and they dump stuff on S. Tongass Highway. The matresses and box springs were dumped at the first pull-out on the other side of Whitman Creek. The desk at about mile 9 and the fuel tank at mile 10.5 or so. These people take the time to load their junk in a truck but they can't wait to take it to the landfill. The fuel tank probably came from someone that was too lazy to cut the ends off and clean it as the landfill requires so it can be flattened and recycled. It showed up Sunday morning from what I was told.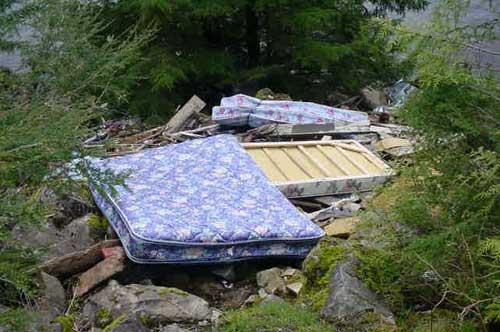 Dumped Matresses, boxsprings...

I need your help to identify who dumped this stuff. There were six matresses and/or boxsprings dumped there. It's bad enough they dumped the stuff but then they threw it down where someone has to risk death and injury to bring it back to where it can be loaded on a truck. Did it come from someone who is leaving town? Help!

The two pictures of trash on S.Tongass were taken this side of Forest Park, on Ketchikan's dirtiest mile, after someone allowed their household trash to blow out of their pickup truck. If you're going to make an attempt to take it to the landfill, why not make sure it gets there? Cover your load! It can be $100.00 fine if you don't. Worse, how would you feel knowing you turned 1/2 mile of S. Tongass into your own private dump for your neighbors viewing enjoyment- or don't you really care?
Jerry Cegelske
Code enforcement
Ketchikan Gateway Borough
E-mail: jerry.cegelske@borough.ketchikan.ak.us
228-6621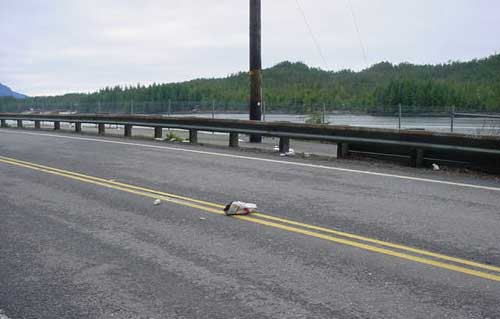 South Tongass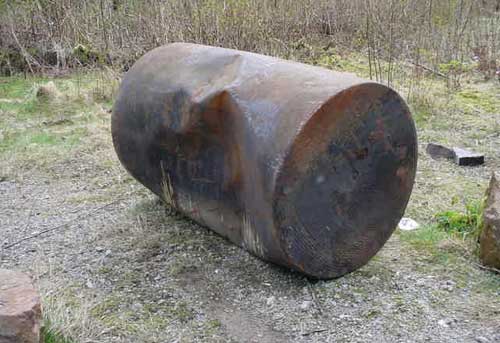 Fuel tank at approximately mile 10.5 South Tongass Highway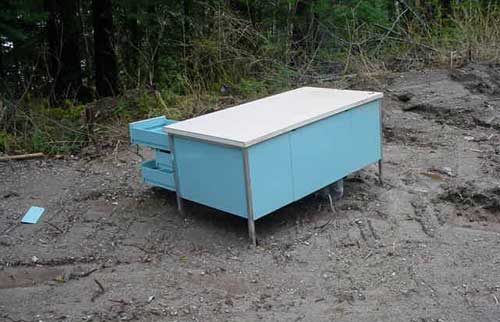 Desk at about mile 9 South Tongass Highway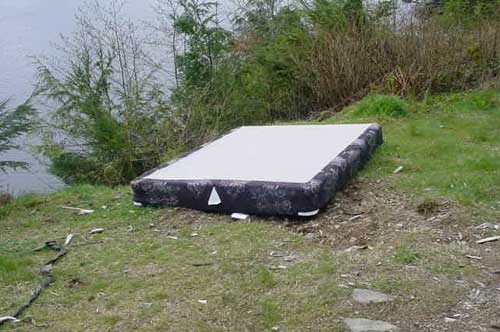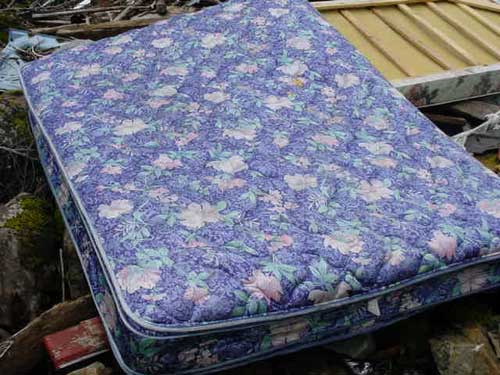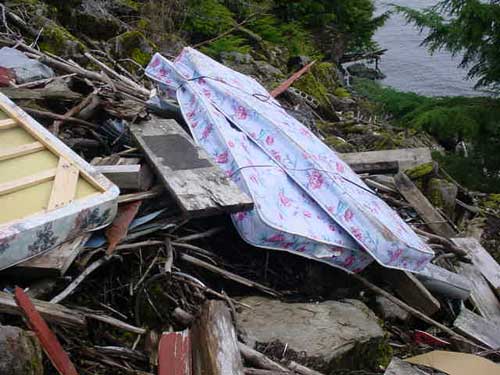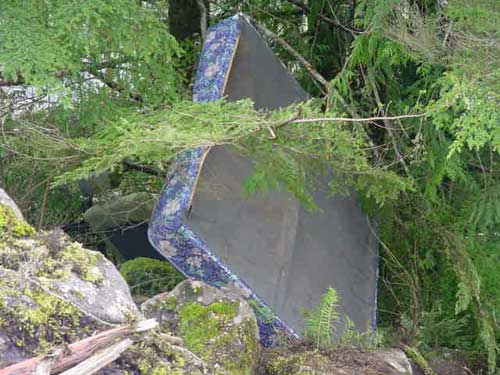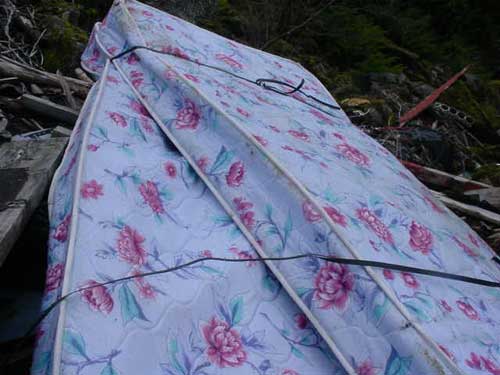 Note: Comments published on Viewpoints are the opinions of the writer
and do not necessarily reflect the opinions of Sitnews.
Write a Letter -------Read Letters

E-mail the Editor

Sitnews
Stories In The News
Ketchikan, Alaska