Fire Causes Significant Damage To Carving Center's Shed
April 29, 2004
Thursday

Ketchikan, AK - A chimney fire which caused significant damage to the Carving Center's shed in Saxman was reported early Wednesday afternoon. The Carving Center's shed is where world famous carvers work and pass on their skill to young apprentices.
South Tongass Volunteer Fire Department Fire Chief Scott Davis said the STVFD was notified of the fire at 1:11 pm. According to Chief Davis, 15 members of the South Tongass Fire Department and 10 firefighters from the Ketchikan Fire Department responded to the call.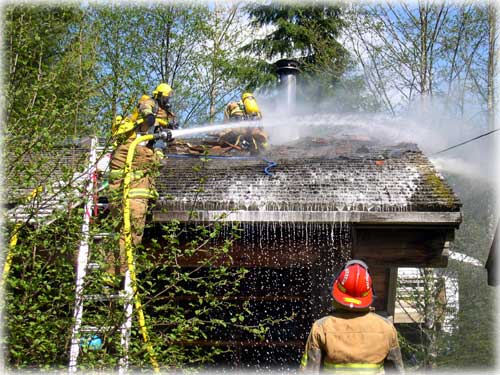 Firefighters from STVFD and KFD respond to a chimney fire at the
Saxman Carving Center Wednesday afternoon...
Photo by Yeda Hicks ©2004
Prior to the arrival of the fire crews, persons on the scene moved the carvings and fought the fire.
Chief Davis said the building is intact however there was significant damage and part of the roof will need to be replaced. No injuries were reported. The fire was under control by 2:22 pm and the firefighters left the scene by approximately 3:30 pm.
Watching the fire fighting efforts were approximately 50 tourists who had just arrived for a tour as the fire was first discovered. According to local tour operator Chris Wilhelm, it was really a working fire and everybody was excited.
The cause of the fire is still under investigation according to Chief Davis.
Photo Gallery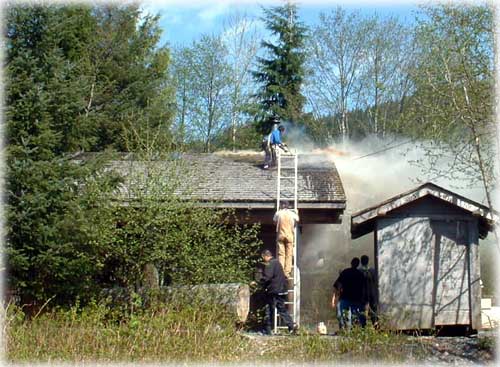 Persons on the scene fought the fire prior to the arrival of the firefighters...
Photo by Chris Wilhelm ©2004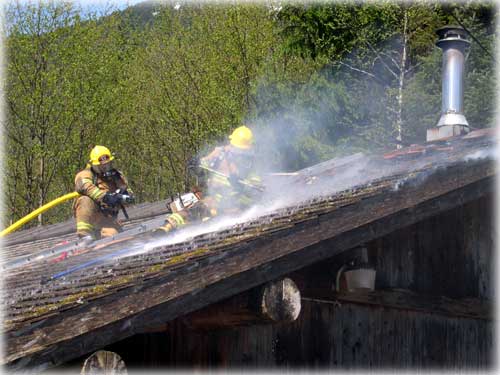 Firefighters at work...
Photo by Yeda Hicks ©2004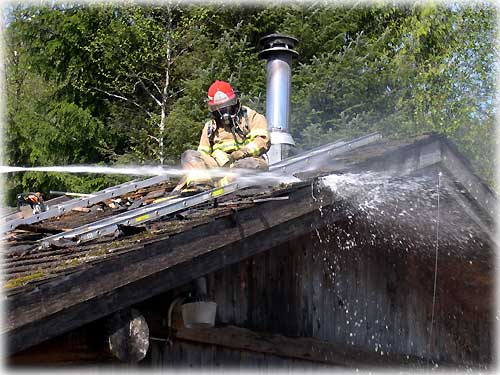 Firefighters at work...
Photo by Yeda Hicks ©2004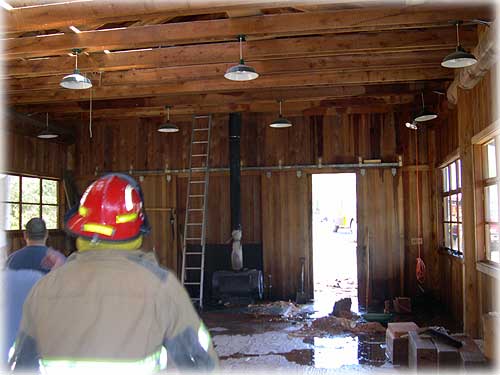 Interior of the carving shed after the fire was extinguished.
Photo by Yeda Hicks ©2004
Carving Center's Shed
E-mail your news & photos to editor@sitnews.org


Post a Comment View Comments
Submit an Opinion - Letter

Sitnews
Stories In The News
Ketchikan, Alaska