First Known PZL In Southeast Alaska Arrives In Ketchikan
April 23, 2004
Friday

Ketchikan, AK - The first known PZL Polish powered Dehavilland DHC3 Otter in Southeast Alaska landed under less than desirable weather conditions in Ketchikan Thursday afternoon with owner Kirk Thomas at the controls.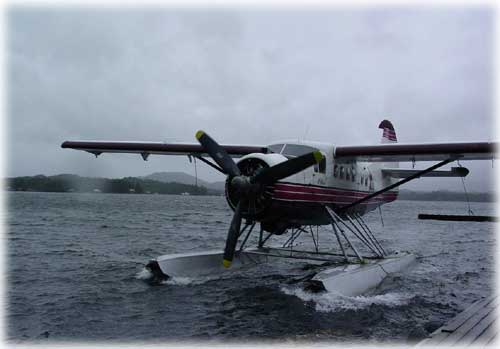 Kirk Thomas is at the controls as the Polish powered Dehavilland DHC3 Otter lands...
Photo by Wade Jardine ©2004

The thousand horse powered Otter with its notable upper intake and eleven foot three inch blade propeller make a big visual statement compared to the now common turbine Otters we have all become accustomed to seeing on the Ketchikan waterfront.
Kirk Thomas of Ketchikan has leased the Otter to PROMECH Air Inc, to shore up the fleet in time for the busy tourist season.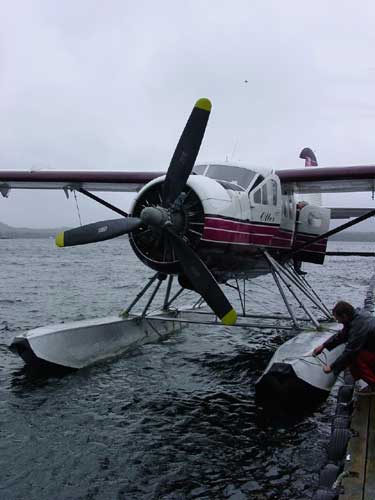 11'3" blade propeller...
Photo by Wade Jardine ©2004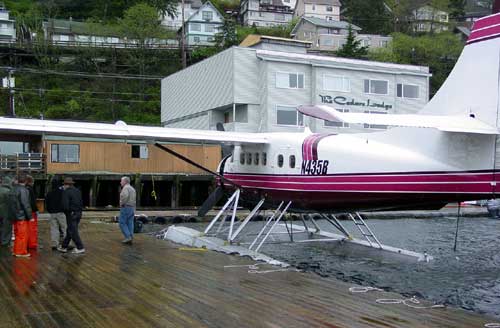 First known PZL, Polish powered Dehavilland DHC3 Otter, in Southeast Alaska...
Photo by Wade Jardine ©2004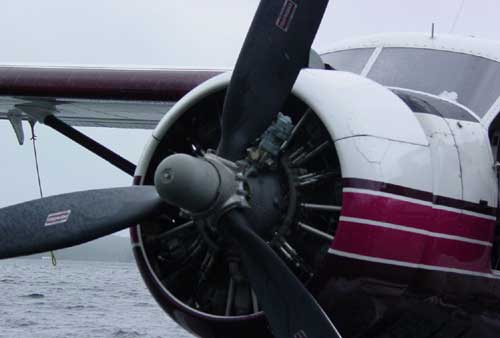 Thousand horse powered Otter with its notable upper intake...
Photo by Wade Jardine ©2004
E-mail your news & photos to editor@sitnews.org


Post a Comment View Comments
Submit an Opinion - Letter

Sitnews
Stories In The News
Ketchikan, Alaska